The Canopy Bed comes to life through an imaginative arrangement of curtains and fabrics, making it cosy and homey, even for adults.
Curtain rods for three sides are included.
It can also be assembled from the Loft Bed Adjustable by Age with two small additional parts, for when the kids don't want to sleep up high anymore.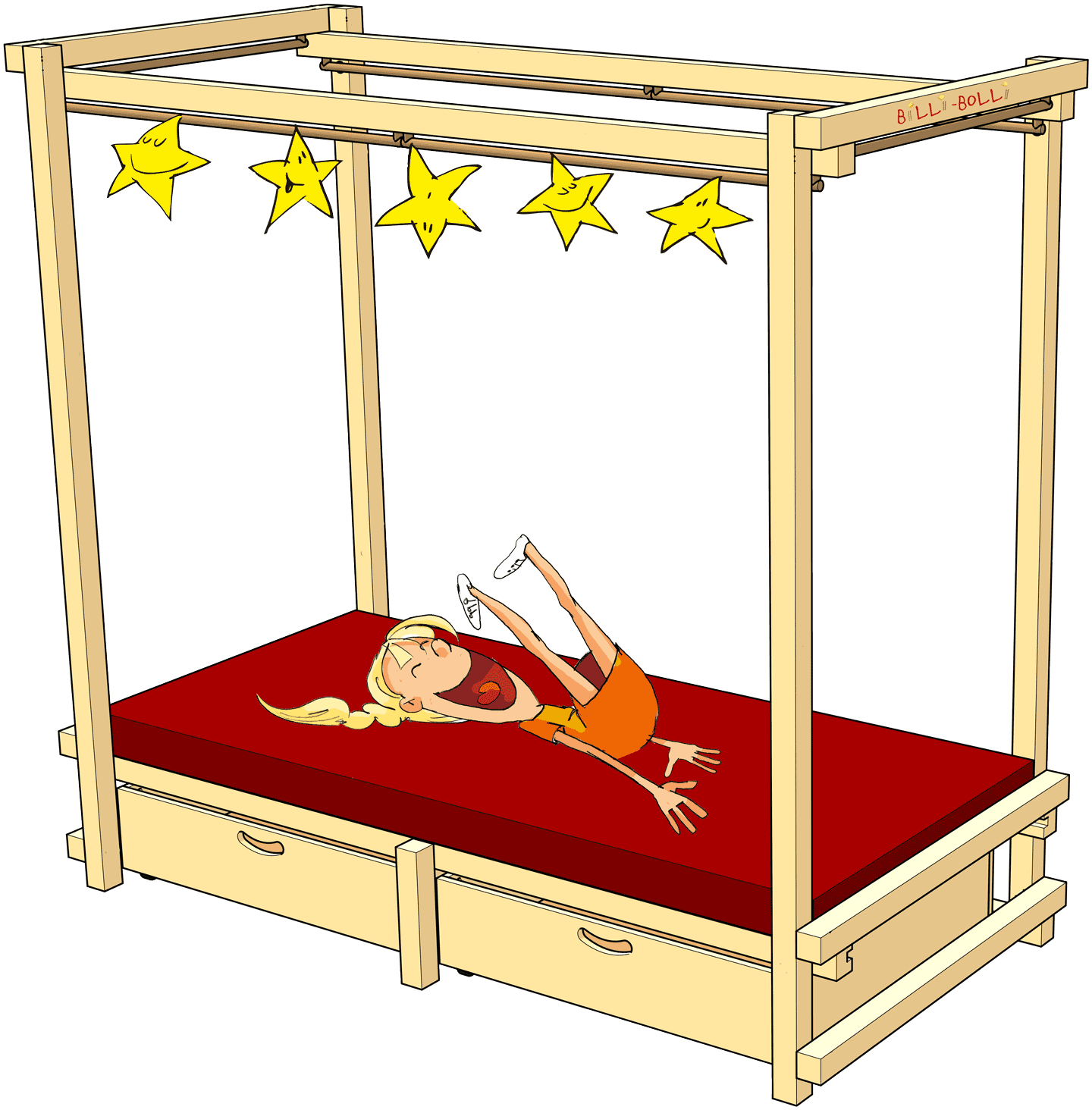 External Dimensions
Width = mattress width + 13.2 cm
Length = mattress length + 11.3 cm
Height = 196.0 cm

Example:
mattress size
90x200
cm
⇒ dimensions of the bed: 103.2 / 211.3 / 196.0 cm
Customer opinions
As promised, here's some photos of Milenas "new" bed. At first my daughter (15) wasn't very excited to keep her "old childhood bed" but after it'd been dolled up a bit she felt at home in it, even as a teenager.
Warm regards
Andrea Kretzschmar
Dear Billi-Bolli team,
After a year and a half, we're finally getting around to sending you all a compliment for the super awesome and stable bed. Really a great bed that holds to an appropriate cost-benefit ratio. The delivery and service were both top-notch. Our daughter loves her Canopy Bed. Beneath the curtains are prime hiding spots, and one can also cuddle, play or just have a bit of silence.
Sincerely,
Hilgert Family