We always have scrap wood in our workshop from the production of our furniture, perfect to get creative and build! For example, great sounding wooden claves can be made from dowel.
On request, we will send a box of craft wood to kindergartens, day-care centres and similar facilities (within Germany). We will charge you only for the delivery cost, which amounts to € 10.00.
We are also happy to send you some craft wood for your kindergarten together with the delivery of your furniture, without extra costs.
Feedback from kindergartens
Today we received the parcel. Thank you very much!
As you can see in the attached picture, the kids already had fun.
Best regards
O. Frobenius
Dear Billi-Bolli!
We would like to thank you very much for the craft wood and send you a photo of one of our building creations.
Many greetings
Class 1b (of the primary school Bergmannstr. 36 in Munich)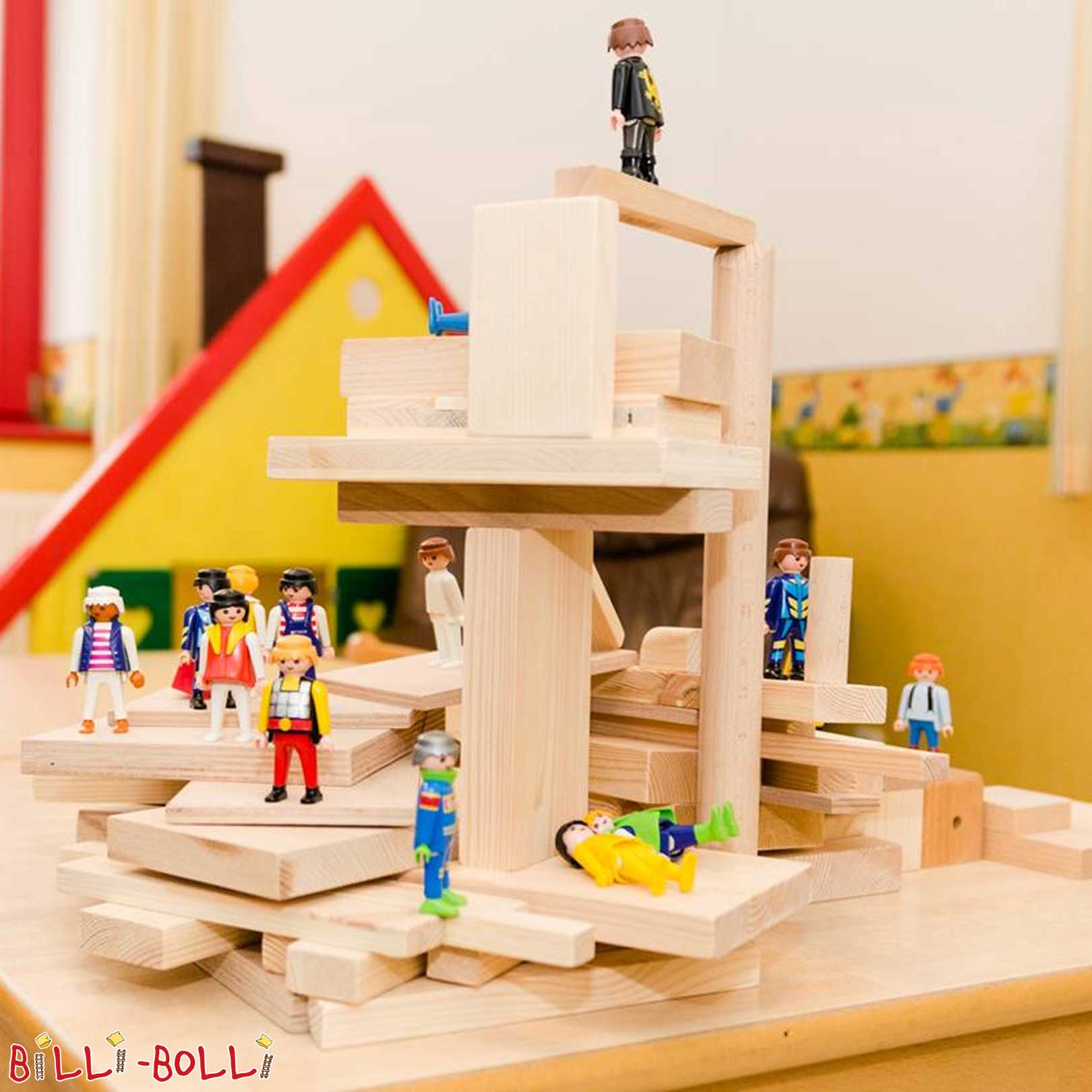 The kindergarten group "Butterflies" have been busy sanding the wood themselves and then added it to their handicraft corner. Please find attached some photos of what the kids have built with it so far – note the classy bunk bed on top.
Many regards from Franconia!
Dear Billi-Bolli Team,
We're always looking forward to receiving your fantastic handicraft wood. Please find attached a few photos of our crafts!
Many regards from the Bronnzell kindergarten kids and their team of teachers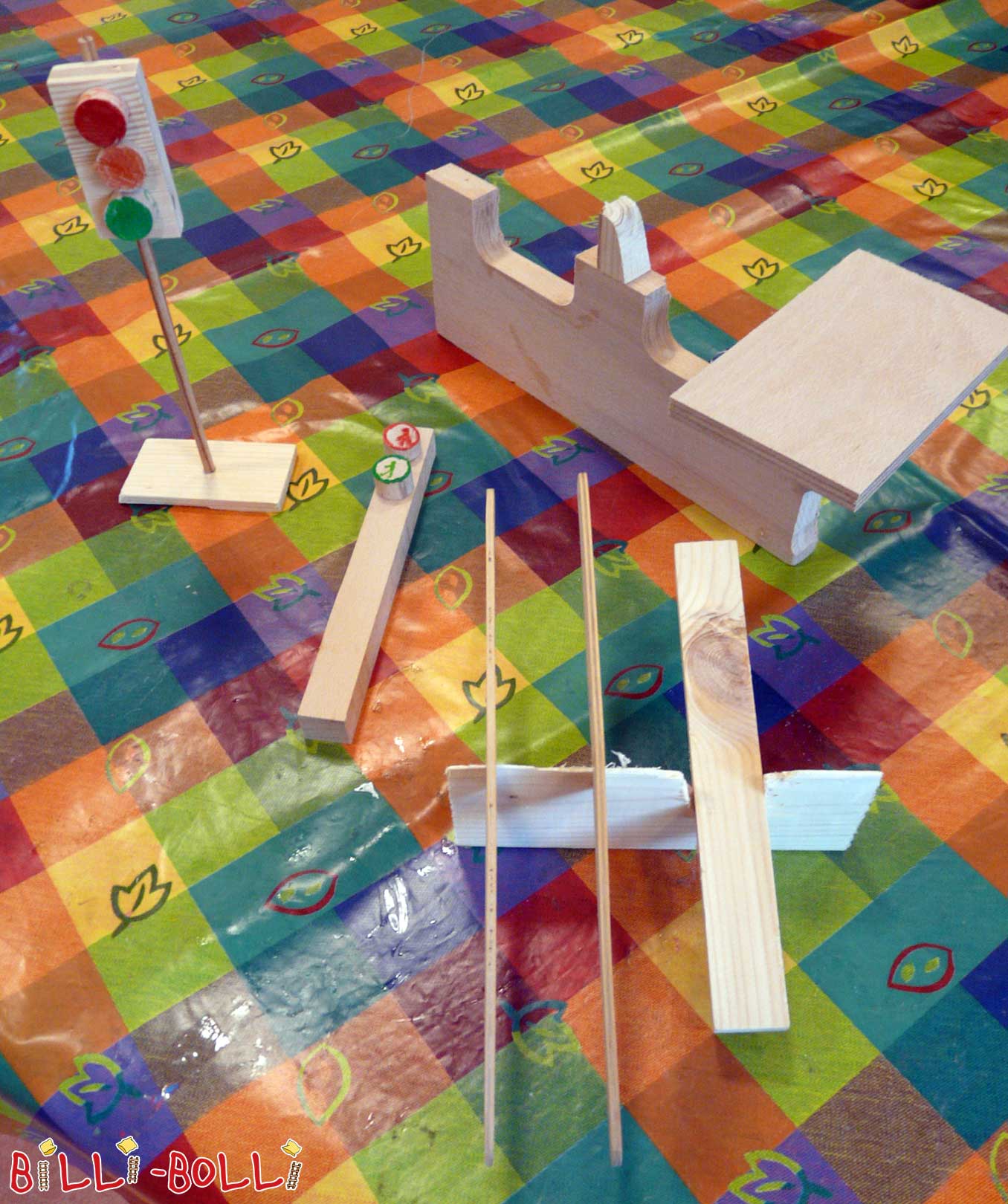 Hello dear Billi-Bolli team,
The "Turtles" of the DRK kindergarten in Garbsen would like to thank you very much for the handicraft wood.
We didn't make anything in particular with it, rather, we build something new with it every time. For example a road, a ship or other neat things.
Love from the little Turtles!
Dear Billi-Bolli Team. We would like to thank you very much for the handicraft wood donation. Today the kids were busy building after diligently sanding the edges. This is an elephant enclosure.
Dear Sir or Madam,
We would like to thank you very much for the handicraft wood. Our children and the whole team of teachers are very happy about it. The timber is such an asset to our building corner. Every day we get to experience the endless ideas and creativity of our children as they create amazing buildings. This "factory with a water wheel for the people who live there", for example (see photo).
Best regards
G. Nitschke and G. Rettig