To vary the height of a sleeping level, the screws connecting the horizontal beams with the vertical members must first be detached. Then the beams can be moved and secured at the new height using the grid of holes in the vertical beams. The base frame can remain mounted.
One of our customers has created and uploaded a video in which he explains the conversion from assembly height 2 to height 3 in detail (German). Many thanks to the creator!
Written instructions about this conversion can be found at diybook.eu (German).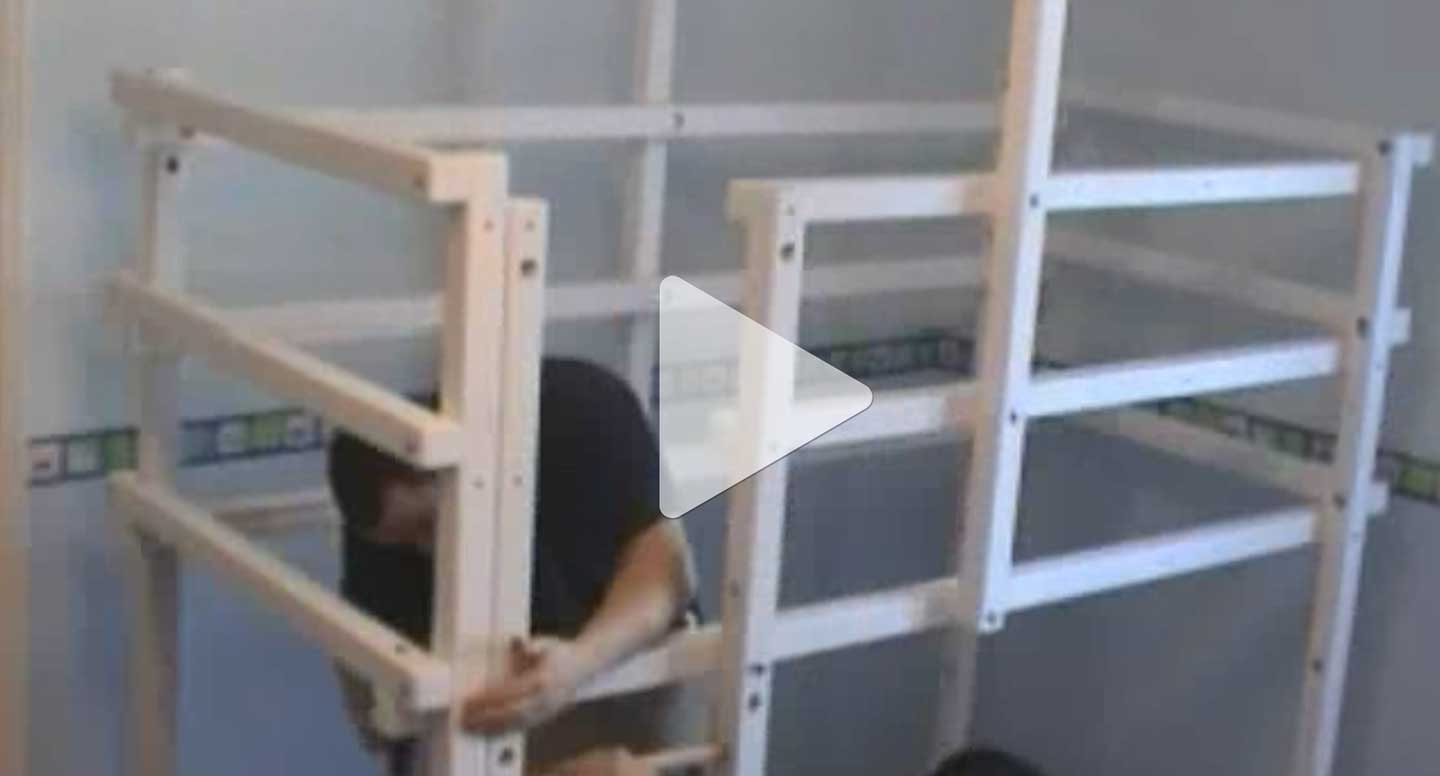 Dear Billi-Bollis,
Our kids have already seized the new bunk bed and are very happy with it. Since they were not there to see it being assembled, we recorded a small video of it for them. Perhaps it will be amusing for you as well.
Have fun!
Yes, it's definitely a neat video and made us very happy!
Video from assembling the bed (7 mb):
das_stockbett_kommt.wmv