Dear Billi-Bolli-Team,

something else – a stop-motion video of the construction of the growing loft bed at the lowest level. It took three hours (except for a few handles built up alone!).

I plan one more from photos of all the heights, but that still takes a few years to complete ;-)

Regards
Eva Stettner
To change the height of a sleeping level, the screws connecting the horizontal with the vertical beams must be detached first. Then the beams can be moved and secured at the new height using the grid of holes in the vertical beams. The base frame remains mounted.
One of our customers has created and uploaded a video in which he explains the conversion from assembly height 2 to height 3 in detail (German). Many thanks to the creator!
Written instructions for this conversion can be found at diybook.eu (German).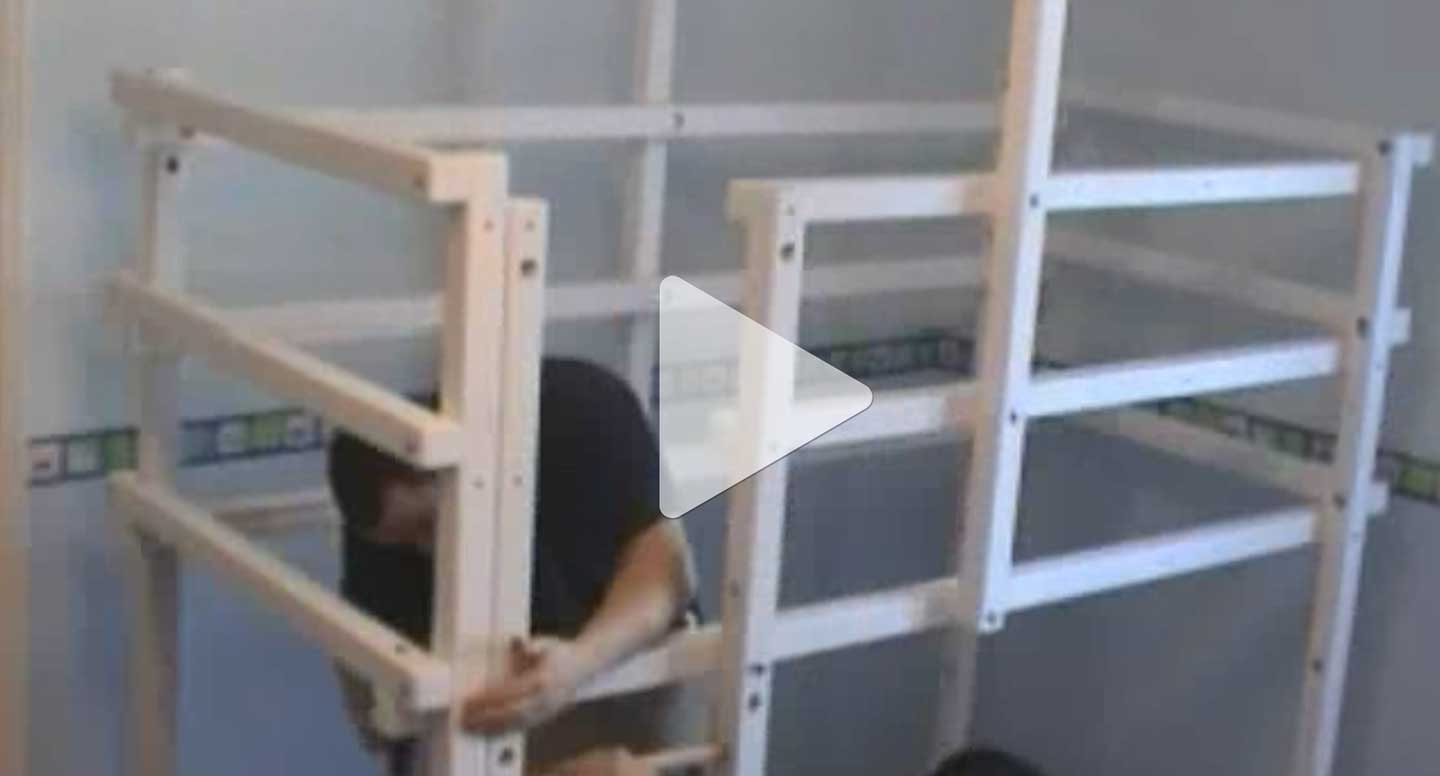 Dear Billi-Bollis,
Our kids have already seized their new bunk bed and are very happy with it. Since the bed was assembled without them, we recorded a small video of it. Perhaps it will also be amusing for you to watch.
Have fun!
Yes, it's definitely a neat video and made us very happy!
Video from assembling the bed (7 MB):
das_stockbett_kommt.wmv