With all our beds, high-quality slatted frames are included as standard, because sleeping should not be neglected besides the many play possibilities.
A good slatted base ...
* provides good ventilation of the mattress
* is stable and also carries heavy or multiple people
* is flexible and cushions movements
The slats at the slatted base in our cots are made of untreated beech and are held together by a firm webbing. The slatted frame is assembled at the end of the bed structure, then pushed into the groove into the slatted bar and fixed to the ends. The slatted frame is therefore as flexible as it is stable and the slatted frame also withstands the weight of more than one child in bed.
For transport, the slatted frame is compactly packed and can be easily transported in smaller cars.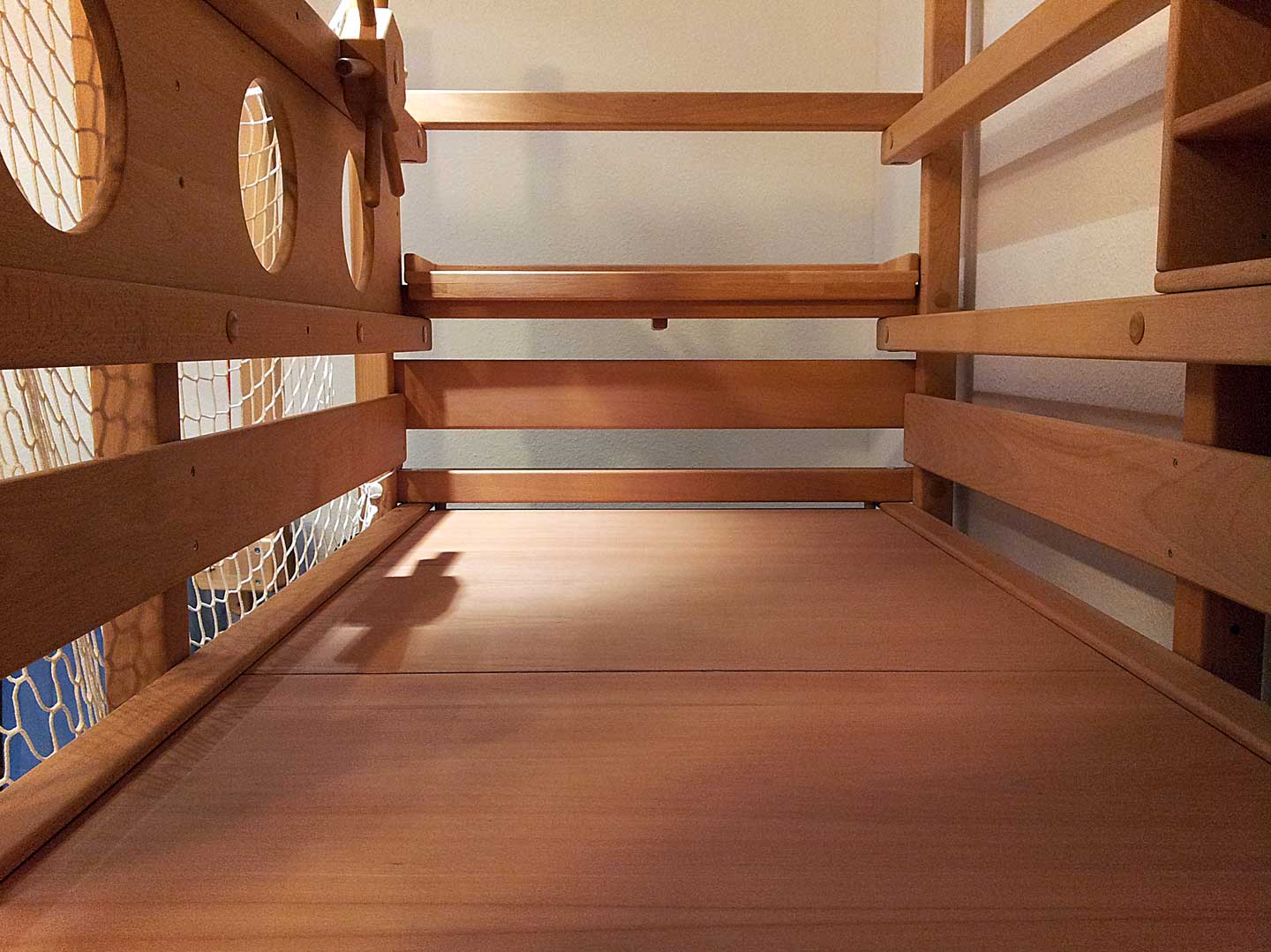 You can also opt for a Play Floor instead of a slatted bed base. This is a closed surface without any gaps. It is recommended if a level is only intended to be used as a play area without mattress. Slatted bed base and play floor can be swapped any time.
Assembly of the slatted frame
In this 1-minute video, you can see how the slatted frame is put together.