As exciting as all the many play options are, your little darlings shouldn't miss out on quality sleep. All of our beds therefore come with high-quality slatted bed bases by default.
A good slatted bed base …
ensures good ventilation of the mattress

is strong and can support even heavy or several people

is flexible and absorbs movement
The slats of the slatted bed base of our kids' beds are made of untreated beech and they are held together by a firm strap. Once the bed is mounted, the slatted bed base is assembled, then pushed into the groove in the frame of the slatted bed base and fixed at the ends. The slatted bed base is therefore both flexible and stable and can withstand the weight of more than one child in the bed.
The slatted bed base comes in a compact pack for easy transport, even for smaller cars.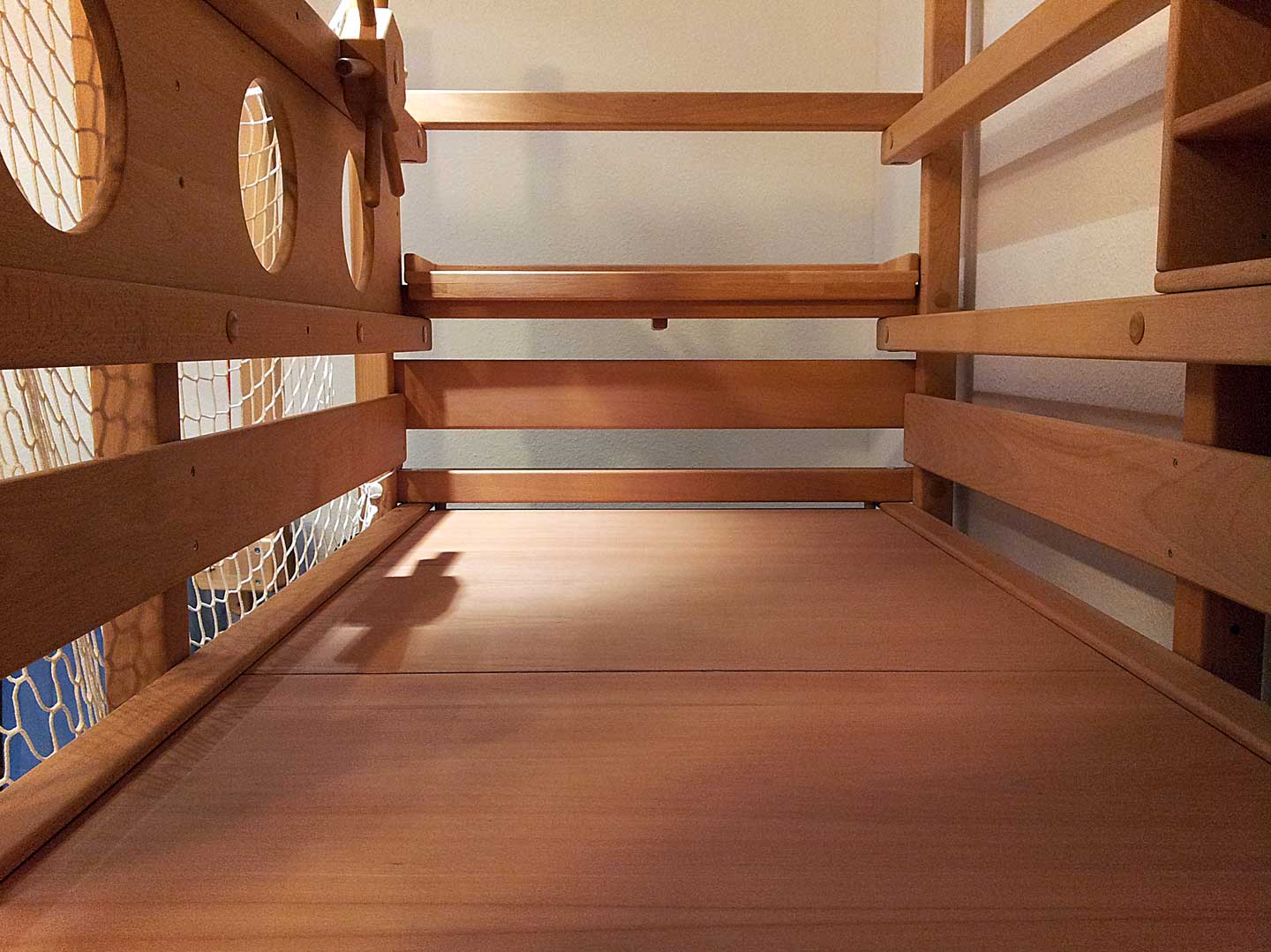 You can also opt for a Play Floor instead of a slatted bed base. This is a closed surface without any gaps. It is recommended if a level is only intended to be used as a play area without mattress. Slatted bed base and play floor can be swapped any time.
Assembling the slatted bed base
In this 1-minute video you can see how the slatted bed base is put together.