Our beds come with slatted bed bases made of beech (they offer high load capacity and flexibility at the same time) because we know that your little explorers and dreamers need the best sleep, as well as infinite possibilities for play and action.
The slatted bed base is rolled up for a more convenient transport, even in your car.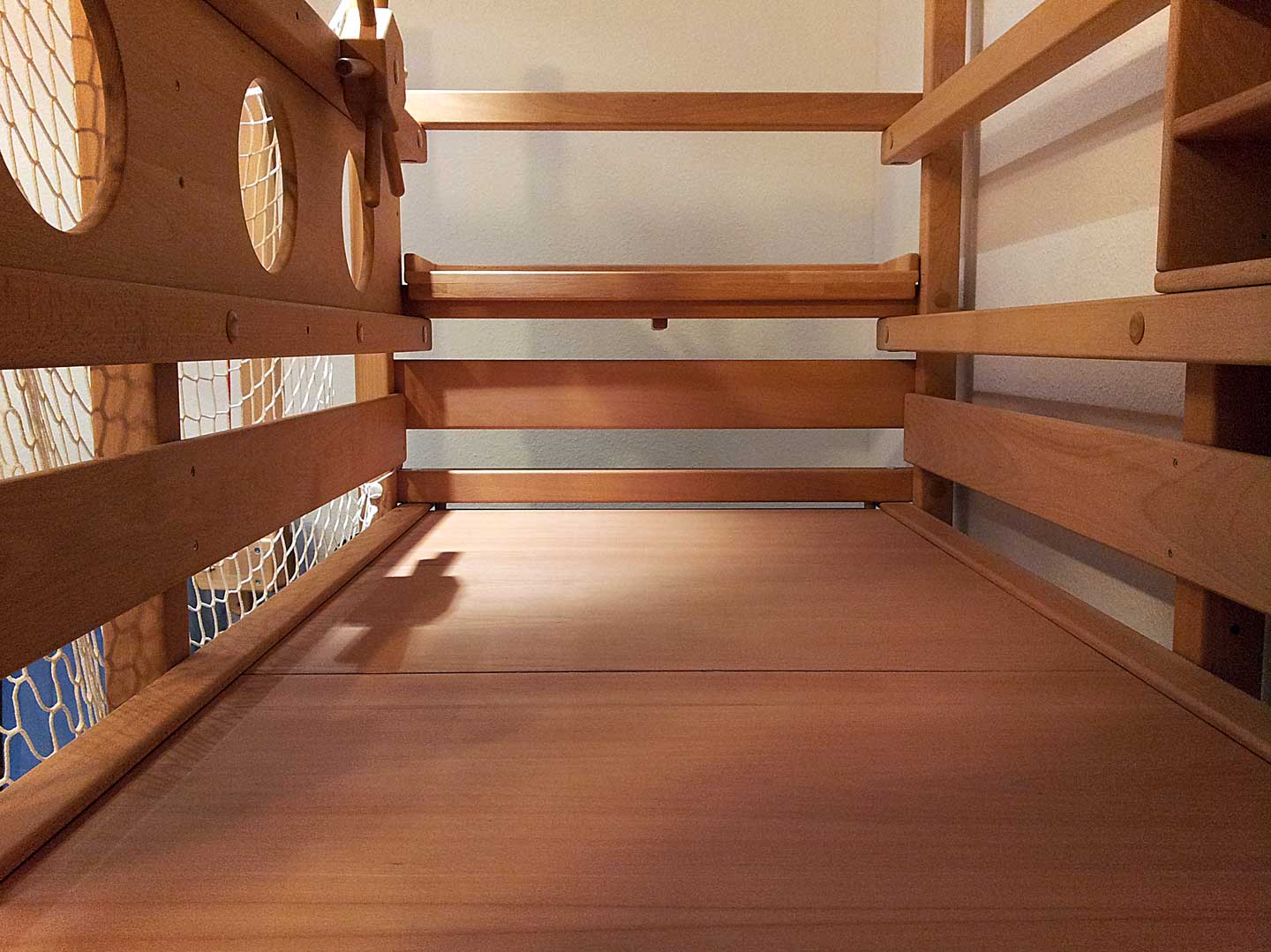 You can also opt for a Play Floor instead of a slatted bed base.