A new citizen of the earth is here – an incomparable moment! How nice, if the baby can still lie very close to the mom in the Billi-Bolli stillbed. A great relief for the whole family. Our baby crib also protects the newcomer from the very first moment and can be used for many years thanks to expansion possibilities. For young or adult fans of our Billi-Bolli quality, stability and look, we also build low single beds and double beds in various sizes in our workshop.
---
Baby Crib →
As with all our beds, we attach great importance to high quality of all materials and best workmanship for the Billi-Bolli baby cot. The pollutant-free, natural solid wood from sustainable forestry guarantees high stability, unencumbered sleep and longevity. This is also necessary, because unlike conventional baby cots, the Billi-Bolli baby cot is an acquisition for many years. With the appropriate expansion set, it can be easily extended later to one of the other Billi-Bolli cots and even to the play bed.
from € 879.00
🚚 free shipping (Germany)
Details: Baby Crib
---
Bedside Crib →
Nothing means more to the newborns than the proximity to the mother. This also applies at night. The still bed for newborn babies is the perfect cot for the first 8-9 months. The baby balcony made of first-class, pollutant-free natural wood is height-adjustable and is simply placed next to the parent's bed as an extra bed. So mum and baby are very close. The storage table for diapers, pacifiers, etc. is also practical. And later, the still bed may become a children's bench, a painting table, a doll's house or a shop.
Details: Bedside Crib
---
Low Youth Beds →
Whether as a bed for teenagers, for students, as a guest bed or sofa bed, our low youth bed in the typical Billi-Bolli look fits into every small room. During the day it can be used as a sunbathing lawn for chilling, reading and learning, at night it invites you to dream away and sleep. In the optionally available bed boxes, the bed linen and other things can be accommodated. By the way, with suitable conversion kits, the youth bed can become a bunk bed or a Billi-Bolli-high bed can become a youth bed. We are happy to advise you!
from € 347.00
🚚 free shipping (Germany)
Details: Low Youth Beds
---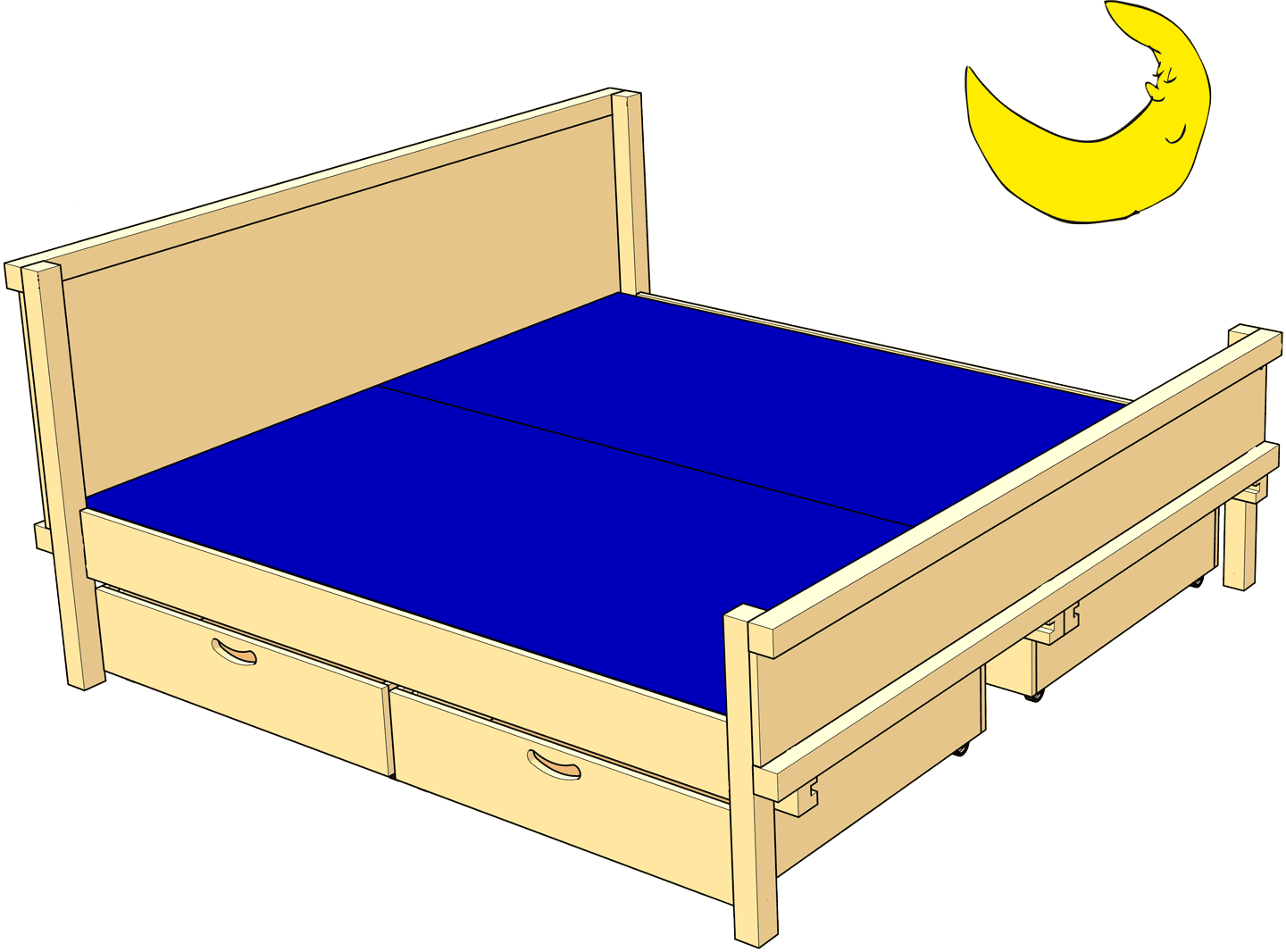 Double Bed for Parents →
To ensure that there is no envy, we have also developed a double bed for couples and parents. Like everything from Billi-Bolli with a lot of love in the home workshop made in the best solid wood quality, the adult double bed convinces with its clear and functional design and its stability. Thus, the parent double bed also survives the Sunday overcrowding as a family bed with flying colours. Available in solid beech for different mattress dimensions (e.g. also 200x200 or 200x220 cm). Untreated, oiled waxed or glazed/painted.
from € 884.00
🚚 free shipping (Germany)
Details: Double Bed for Parents
---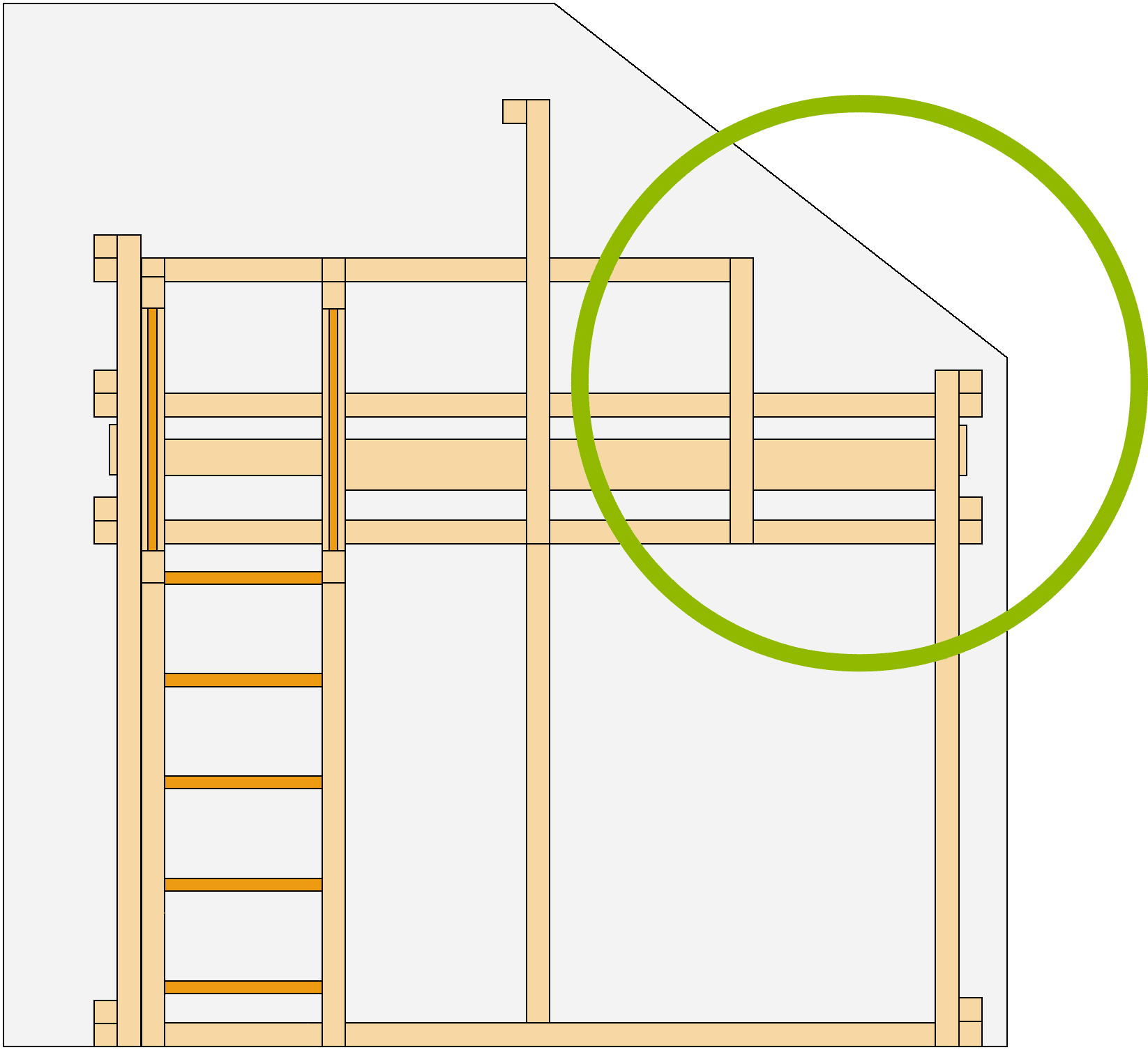 Customising Options →
With solutions for special room situations, such as sloping roofs, extra-high feet or rocking beam position, our loft beds and play beds can be individually adapted to your children's room. You can also choose flat rungs or a playing floor instead of slatted slats here.
---