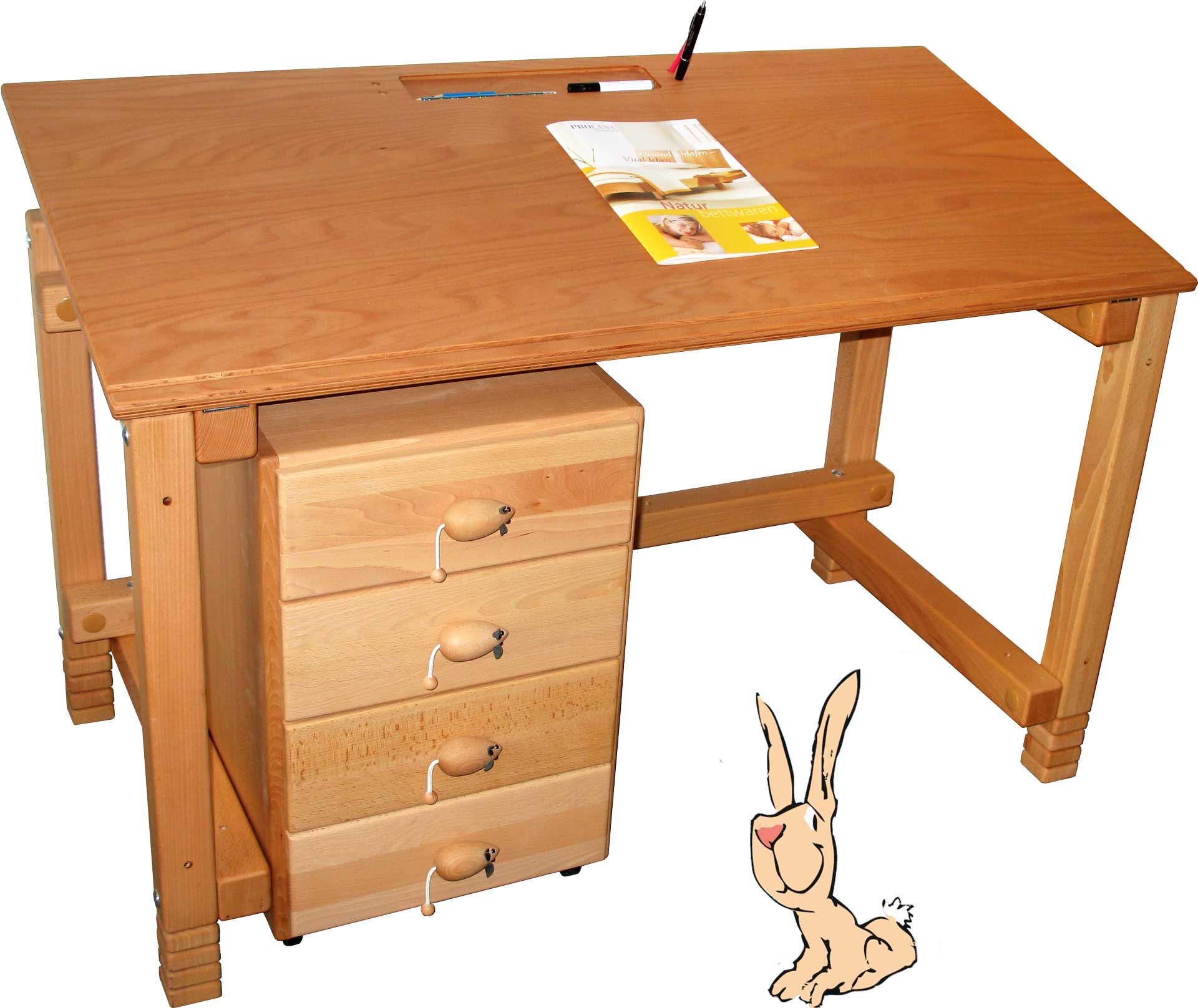 Children's Desk
When kids grow older, they won't just play and sleep in their room. They will do their homework as well. For this reason, we have developed a children's desk which – just like our other kids' furniture – grows with your child. There are 5 different height levels to choose from and 3 tilting options for the desk. It comes with a milled area for pencils, rulers, erasers etc. The Children's Desk is available in two widths.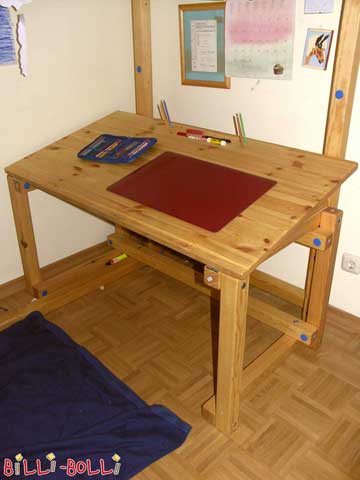 Width: 123.0 or 143.0 cm
Depth: 65.0 cm
Height: 5 different height settings from 60 cm to 70 cm
Mobile File Pedestal
The Mobile File Pedestal provides a designated space for everything one could need at a desk: four drawers with mouse-shaped handles. Round handles are available on request (no extra charge).