Billi-Bolli not only offers fantastic kids' beds but also complements your child's room with a variety of functional kids' furniture pieces. Particularly the clever design and durability make the furniture stand out. For the furnishing of the kids' room, we have the following furniture items in our collection:
Wardrobes and Shelves →
Our wardrobes and shelves bring order into every kids' room with ease. The sturdy helpers offer enough storage space for wardrobe, toys and much more, freeing up space for your child's rough and tumble play. What is more, our wardrobes and shelves are not only a perfect fit for a child's room: their extreme durability and clear design will also be a visual highlight in the parents' or teenager's bedroom.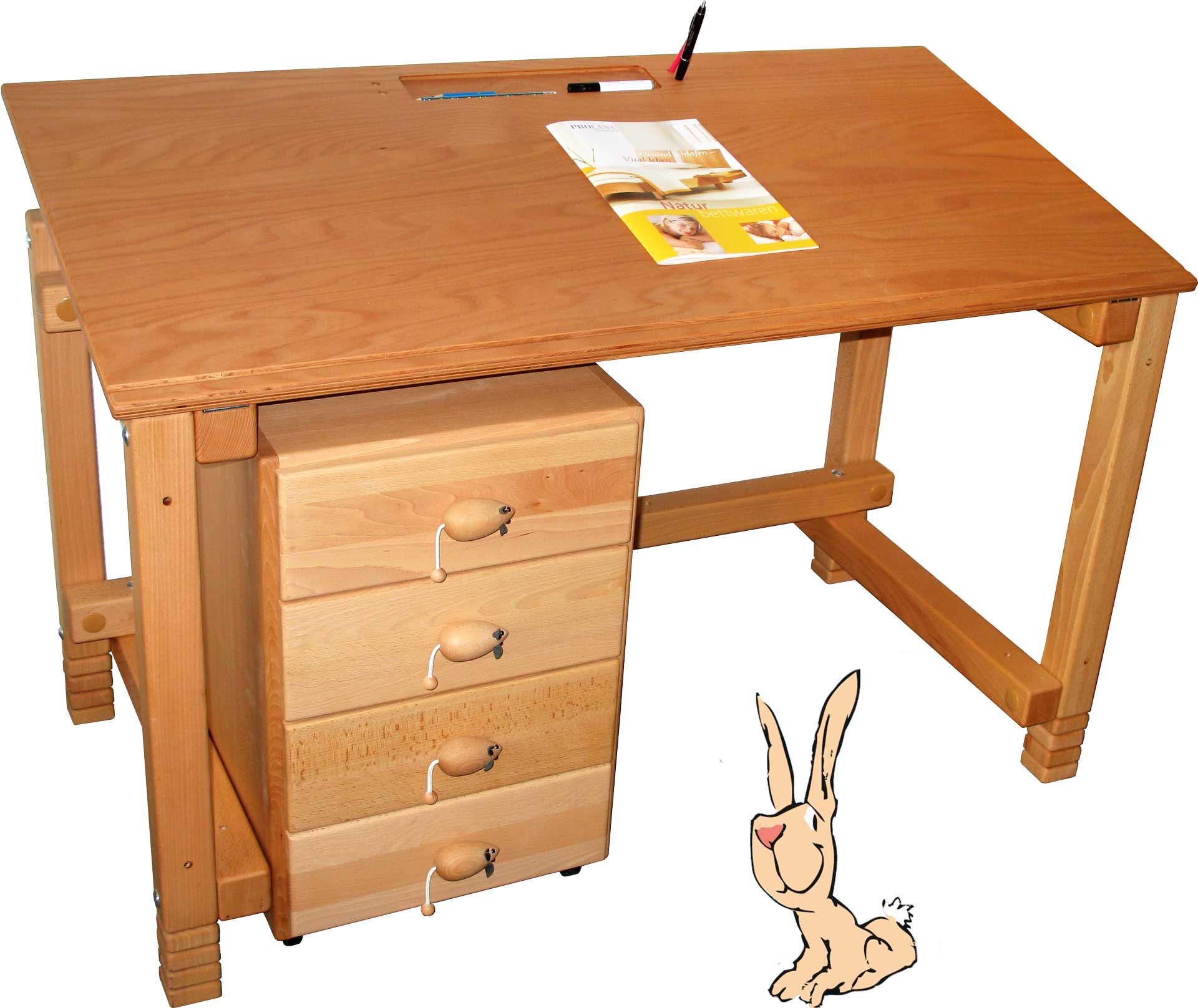 Children's Desk and Mobile File Pedestal →
Whether it is for crafting and drawing or for the daily homework, a children's desk is crucial to every child's bedroom. Therefore it is important that the desk of your choice fits your child's height and tilting demands perfectly. That is why Billi-Bolli's children's desks grow with your child as well as their needs: they come with various height adjustments and tilting options. The matching Mobile File Pedestal is also available, offering valuable additional space.
Kids' Chairs →
When looking for kids' furniture finding a suitable chair is a quest in itself. We offer kids' chairs that promote relaxing and ergonomic sitting, while also meeting the varied seating demands of children and teenagers.