German quality directly from the manufacturer
all models are quickly available for shipping
Free shipping in Germany
Climbing rope free of charge
If you order a bed in September, you will receive a climbing rope for the bed free of charge!
Fun-filled play during the day, peaceful sleep at night
Welcome to our children's furniture workshop! We have developed versatile Kids' Beds made of natural wood. All our furniture adapts to grow with your child, for many years to come.
The cotbed with bars will turn into a mini loft bed for toddlers and then, in several stages, it changes into a loft bed for school kids until it transforms into a loft bed with lots of storage space even teenagers and students will love.
Your little adventurers will also not miss out on imagination and play opportunities: With our creative accessories you will transform the kids' loft bed into a dreamy fairytale play bed for princesses or into a bunk bed equipped with a slide for two, three or four children.
Crafting kids' beds is our passion! All our kids' beds are manufactured in the Billi-Bolli workshop and are made of first-class materials. They are safe, sturdy and a sustainable investment for what is most precious in your life.
Peter & Felix Orinsky
proprietors and managing directors
Loft Beds
Our flexible and versatile loft beds grow with your child and will be a companion all throughout childhood. Here you will find different models.
to the loft beds
Bunk Beds
We have bunk beds in many versions for different room layouts for 2, 3 or 4 children. For kids, babies, toddlers and teenagers.
to the bunk beds
Play Beds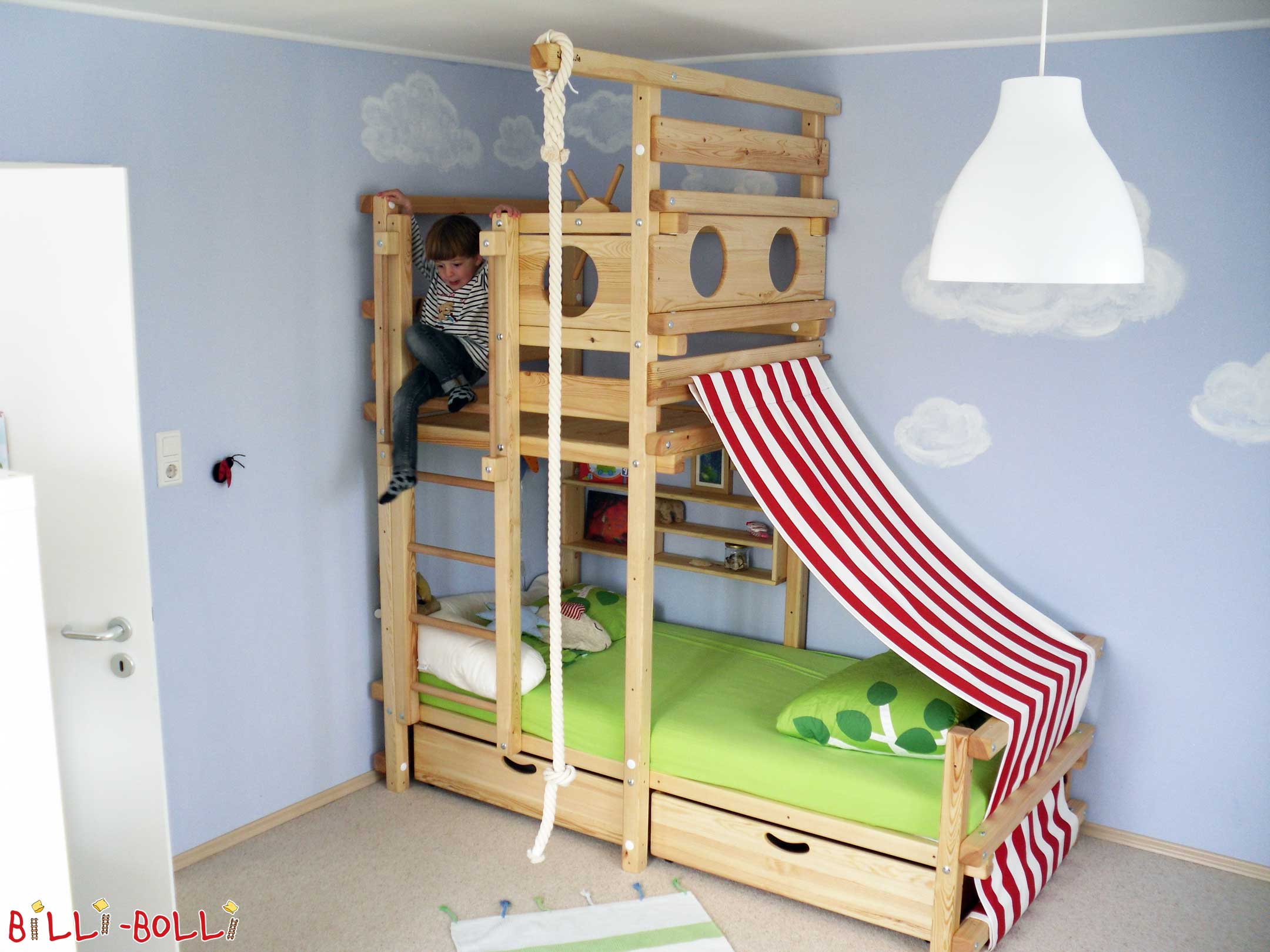 With our accessories all our beds can be transformed into fantastic play beds. On this page, you will discover models particularly suitable for playing.
to the play beds
Kids' Furniture
We offer more functional furnishing for the children's room, such as kids' wardrobes, shelves, desks and kids' chairs.
to the kids' furniture
Our versatile selection of loft beds and bunk beds
Billi-Bolli kids' beds are …
Billi-Bolli – for many, the best kids' beds in the world.