The Pitched Roof Bed is the ideal solution for rooms with a pitched roof. Climbing and adventure games in the children's room are possible here, too!
The sleeping level is at height 2 , and up above over half of the length of the bed is a playing area at height 5. This kids' bed is popular even if the room does not have a pitched roof, particularly if you wish to combine a low sleeping level with a higher playing area.
For children 5 years old and up.
can be assembled laterally reversed
External Dimensions
Width = mattress width + 13.2 cm
Length = mattress length + 11.3 cm
Height = 228.5 cm (swing beam
)
Example:
mattress size
90x200
cm
⇒ dimensions of the bed: 103.2 / 211.3 / 228.5 cm
Assembling option with swing beam on the edge
With the Pitched Roof Bed, you can use the same parts to shift the swing beam's mount to the edge.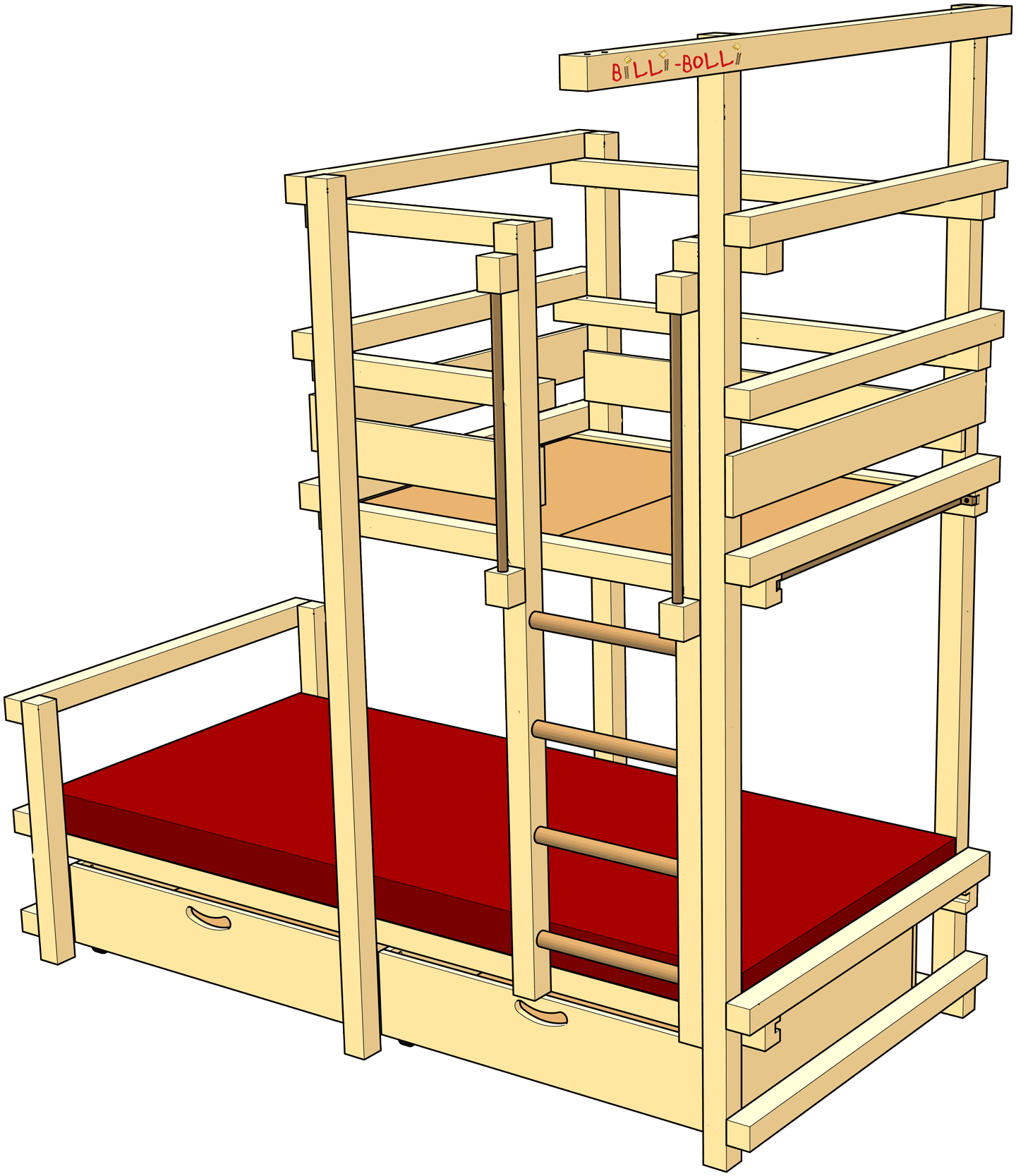 can be assembled laterally reversed
Customer opinions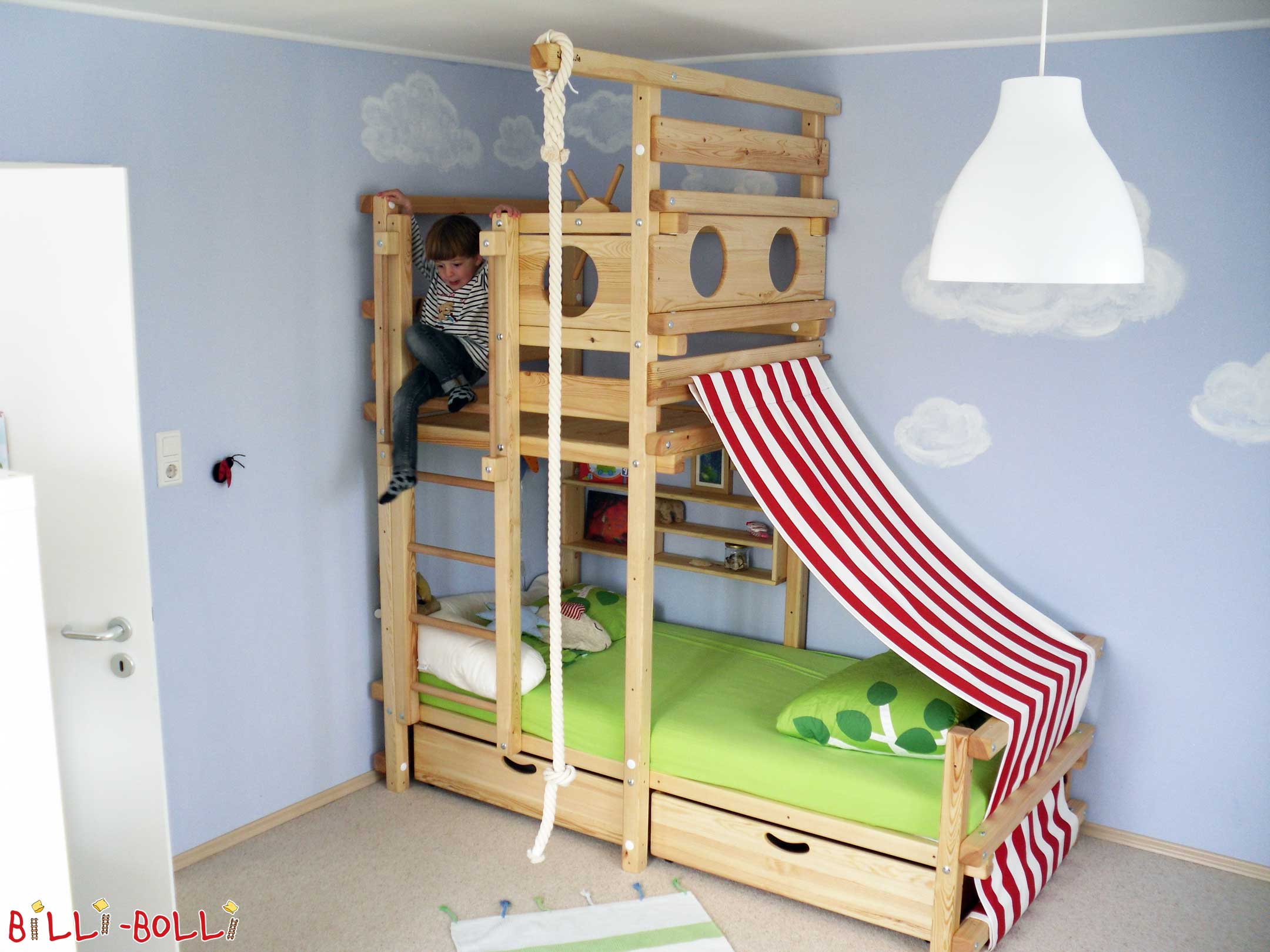 Hello "Billi-Bollis",
Our son Tile has been sleeping and playing in his awesome pirate bed for about three months now. We are all very pleased with the decision to purchase a bed from Billi-Bolli. That's why we're sending you a photo that can be posted to your website. Besides, we gladly advertise to our guests…
Warm greetings and continued success building beds,
Martina Graiff and Lars Lengler-Graiff with Tile Maximilian
Many thanks for the good consultation and the timely delivery. My son was absolutely estatic and will now hopefully stand true to his promise to say goodbye to diapers. Others who are interesting in having a look at the bed are welcome to do so. In the end, being able to see a Billi-Bolli bed in Hamburg and experience its quality right before my eyes was what motivated my purchase.
Warm greetings from Ellerbek
Julia Boll
Dear Billi-Bolli team,
Rain or shine – there's always something happening in our flowery meadow :-)
An amazing bed with very good workmanship!
Warm greetings from Berlin
Kieselmann Family
Greetings!
Your beds are absolutely amazing.
The assembly was a lot of fun and was completeled with half a day. The bed fits perfectly underneath the pitched roof and the slide runs through and under the window with plenty of room.
Our little sailer Robin has a lot of fun with his cool playbed.
Friendly greetings from Horgen am Zürichsee
Rolf Jeger