Prepare for exciting adventure games under the roof!
The sleeping level is at assembly height 2 ⓘ and the playing area is at assembly height 5 – across half of the bed lengthwise. This kid's bed is popular even if the room does not have a pitched roof but you wish to combine a lower sleeping level with a higher playing area.
For children aged 5 and above.
from € 1,120.00
free shipping (DE), 📦 immediately available
🛠️ Dachschrägenbett konfigurieren
Climbing rope free of charge when ordering in September!
can be assembled mirror-inverted
(click on image)
Außenmaße des Dachschrägenbetts
Width = mattress width + 13.2 cm
Length = mattress length + 11.3 cm
Height = 228.5 cm (swing beam
ⓘ
)
Height of the legs
ⓘ
: 196.0 / 66.0 cm
Example:
mattress size 90 × 200 cm
⇒ external dimensions of the bed: 103.2 / 211.3 / 228.5 cm
Assembling option of the Pitched Roof Play Bed with Corner Swing Beam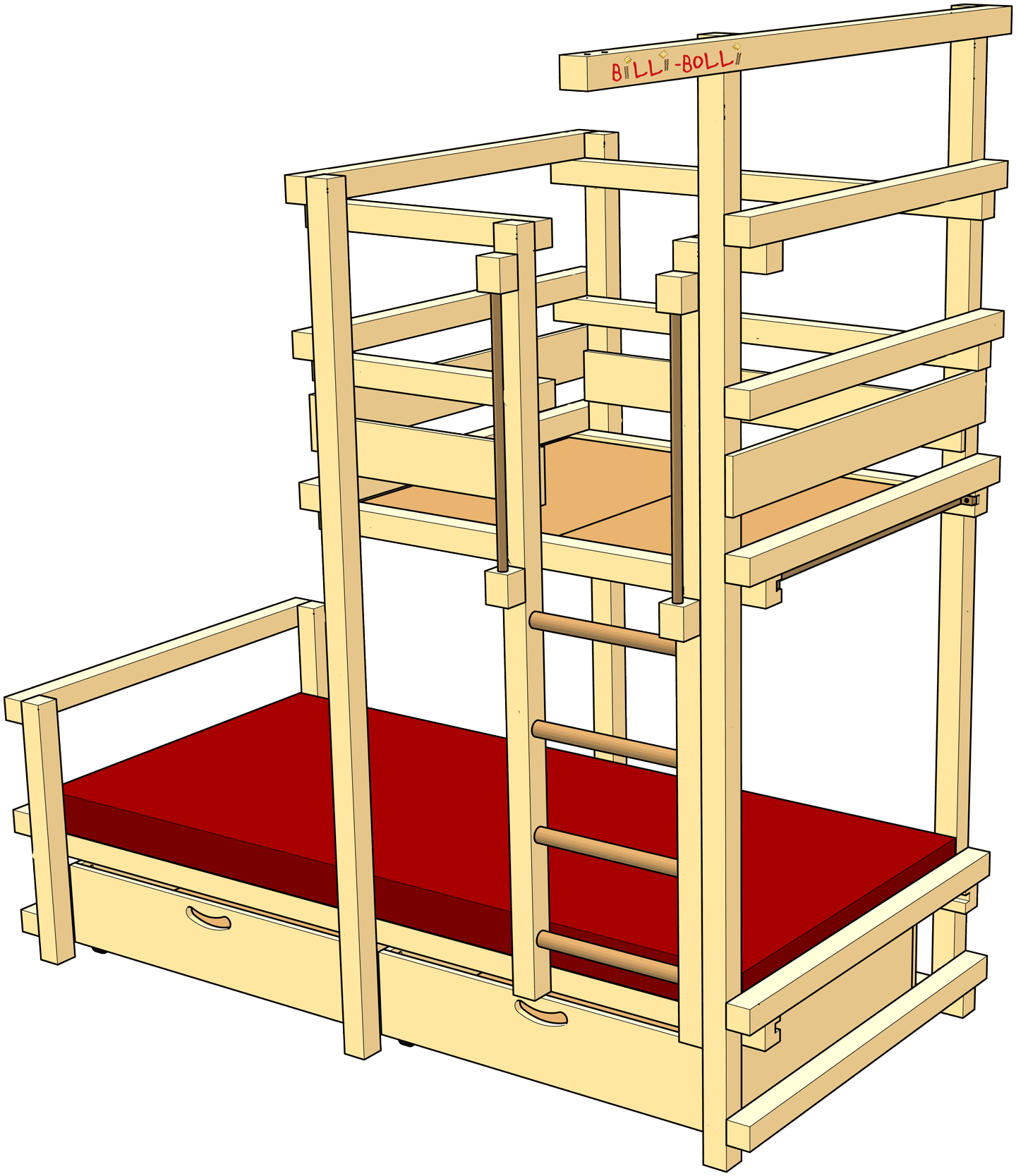 can be assembled mirror-inverted
(click on image)
With the Pitched Roof Bed, you can mount the swing beam ⓘ also at the corner, using the same parts.
Dachschrägenbett konfigurieren
Das Dachschrägenbett mit unserem Zubehör individuell gestalten
Customize your cot with our diverse accessories. For example, you can turn a ship, a princess castle or a fire engine out of bed. These are the most popular accessory categories:
Photos of our customers
We have received these photos from customers. Click an image for a large view.
Kunden lieben unser Dachschrägenbett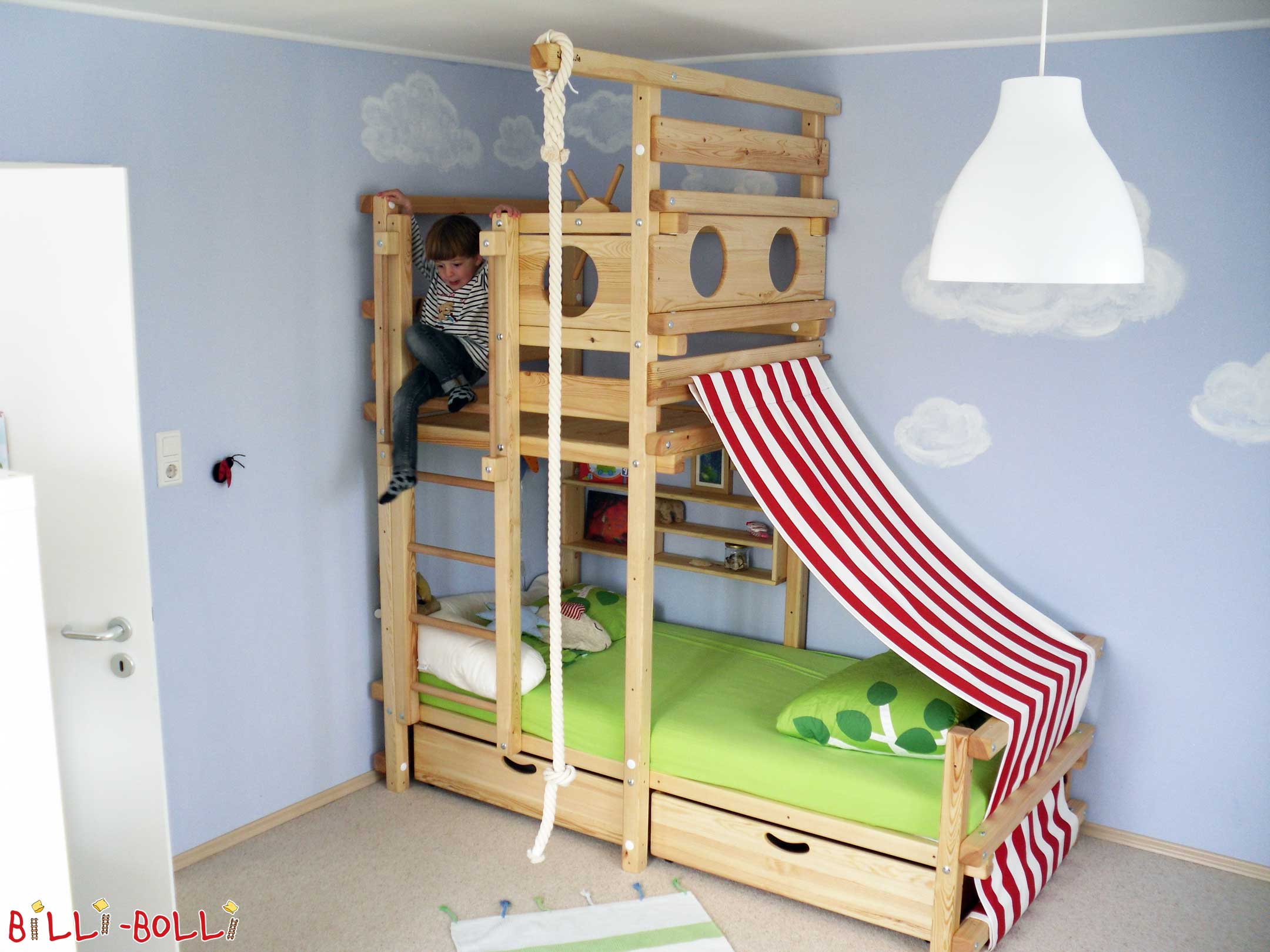 Hello "Billi-Bollis",
Our son Tile has been sleeping and playing in his awesome pirate bed for about three months now. We are all very pleased with the decision to purchase a bed from Billi-Bolli. That's why we're sending you a photo that can be displayed on your website. Apart from that, we gladly advertise to our guests…
Warm greetings and continued success building beds,
Martina Graiff and Lars Lengler-Graiff with Tile Maximilian
Dear Billi-Bolli team,
Rain or shine – there's always something happening in our flowery meadow :-)
An amazing bed, expertly crafted!
Warm greetings from Berlin
Kieselmann Family
Greetings!
Your beds are absolutely amazing.
The assembly was a lot of fun and it was completed in half a day. The bed fits perfectly underneath the pitched roof and the slide runs along below the window with plenty of space.
Our little sailer Robin has a lot of fun with his cool play bed.
Friendly greetings from Horgen at Lake Zurich
Rolf Jeger