Our extensive accessory selection for kids' beds helps you transform the sleeping area into a creative paradise: The clean and timeless construction allows for creative ideas and individual extensions to shine. Why not turn the loft bed into an adventure playground or a practical space for storage? With our comprehensive accessory range, only the sky is the limit, almost.
Decorative Accessories →
Theme boards and accessories will make your Billi-Bolli kids' bed even more unique and attractive
Playing →
Create even more fantastic play options on your loft or bunk bed with these accessories – for your little dreamers and explorers
Climbing →
Kids simply love climbing and it promotes their motor skills: Climbing Wall, Wall Bars and Fireman's Pole
Swinging →
For the swing beam of our kids' beds: Climbing Rope, Rocking Plate, Swing Chair and more
Slide →
A slide for the kids' bed – the most popular accessory
Safety →
Safety is our highest priority: protection boards, rollout protection and gates for our kids' beds
Bed Drawer →
Valuable when tidying up the children's room. Ideal for "surprise" overnight guests and sleepovers: the Drawer Bed.
Our customers share their photos
Our customers shared these photos with us. Click an image to view at full size.
Feedback and photos of our customers on cot accessories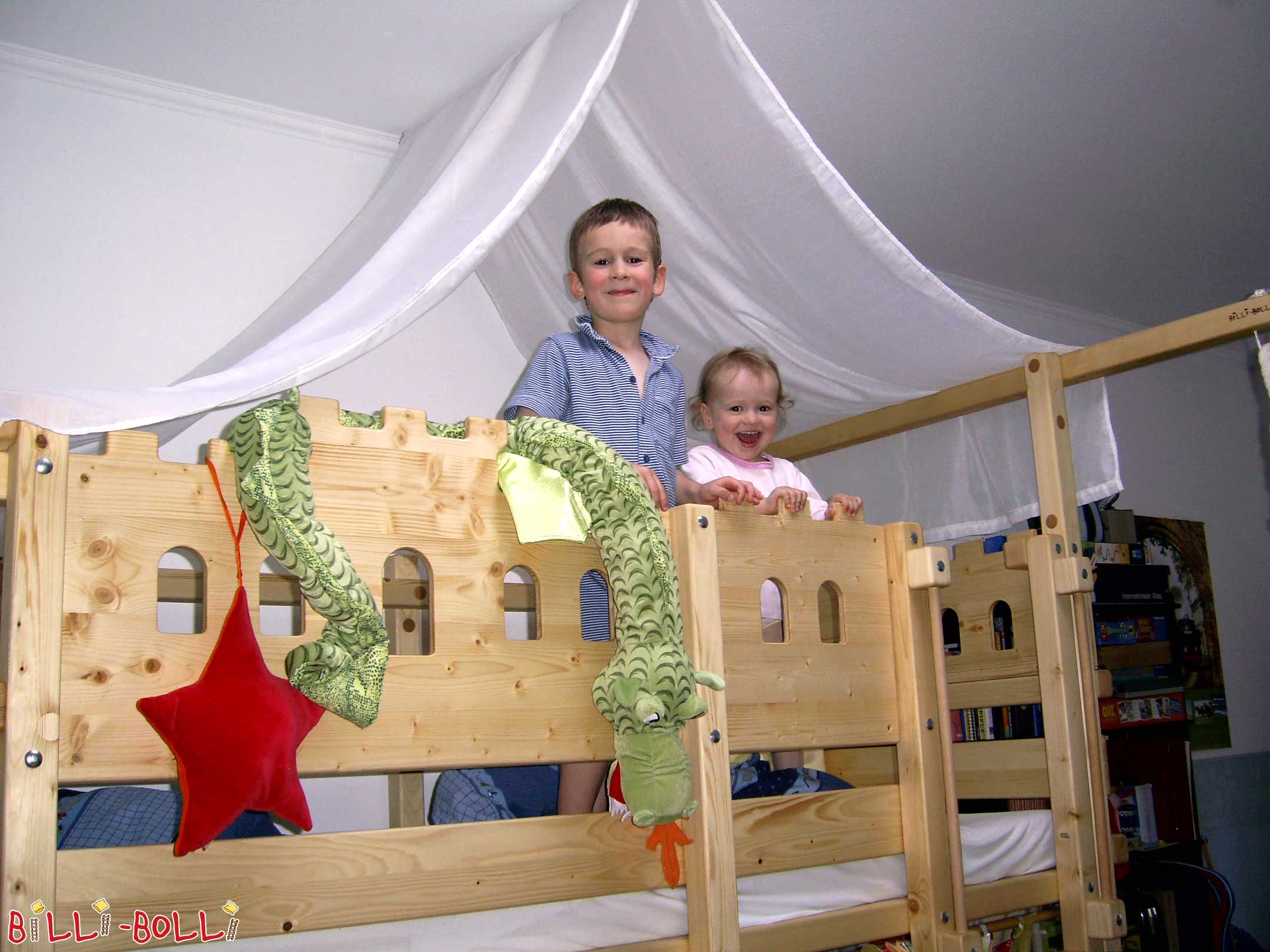 Hello,
We've had our bed since the middle of May – now it is complete with all accessories and the two occupants – knight and damsel – are as excited as we are!
Greetings from Leipzig
Daszenies Family
Hello Billi-Bolli team,
Today we had five wild pirates in our children's room and their "ship" did not spring a leak!
Strey Family from Leonberg