Decorative Accessories →
Theme boards and accessories will make your Billi-Bolli kids' bed even more unique and attractive
Playing →
Create even more fantastic play options on your loft or bunk bed with these accessories – for your little dreamers and explorers
Climbing →
Kids simply love climbing and it promotes their motor skills: Climbing Wall, Wall Bars and Fireman's Pole
Safety →
Safety is our highest priority: protection boards, rollout protection and gates for our kids' beds
Swinging →
For the swing beam of our kids' beds: Climbing Rope, Rocking Plate, Swing Chair and more
Slide →
A slide for the kids' bed – the most popular accessory
Bed Drawer →
Valuable when tidying up the children's room. Ideal for "surprise" overnight guests and sleepovers: the Drawer Bed.
Shelves and Racks →
Small and large bed shelves for all the things needed around the kids' bed
Cosy Accessories →
Cushion pillows and rugs for the cuddliest children's room
Feedback and photos of our customers on cot accessories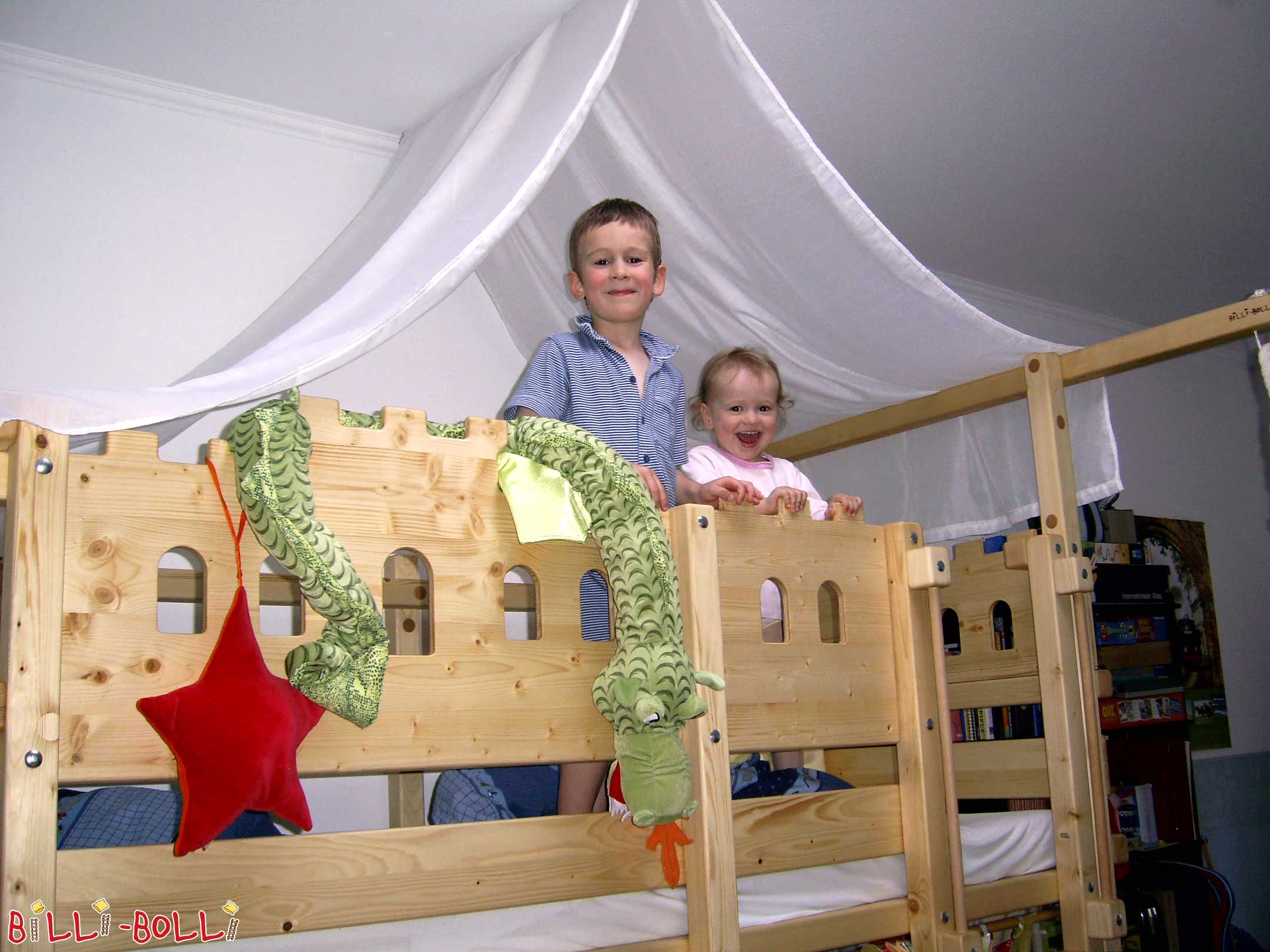 Hello,
We've had our bed since the middle of May – now it is complete with all accessories and the two occupants – knight and damsel – are as excited as we are!
Greetings from Leipzig
Daszenies Family
Hello Billi-Bolli team,
Today we had five wild pirates in our children's room and their "ship" did not spring a leak!
Strey Family from Leonberg