Meet the biggest bed of the Billi-Bolli family: this bunk bed is for 4 or even 5 children. It is used more often than you may think. When your family keeps growing unlike the number of bedrooms. If the ceiling height of your only kids' room is 3.15 m you do not have to look for a new home just yet. With our quadruple bunk bed all your children will be accommodated excellently.
This giant bunk bed is spacious enough to comfortably sleep four children and makes a generous informal place for reading, cuddling and playing during the day. The laterally staggered sleeping areas offer plenty of head room for every child and the quadruple bunk bed only requires 3 sqm. floor space. All elevated levels are equipped with a basic fall guard. The two upper sleeping areas, assembled at heights 6 and 8 ⓘ, are suitable for kids and teens aged 10 and above.
from € 2,895
🛠️🛒 Configure your Bunk Bed Laterally Staggered for Four
FREE
hanging cave
if you place an order by
January 30
!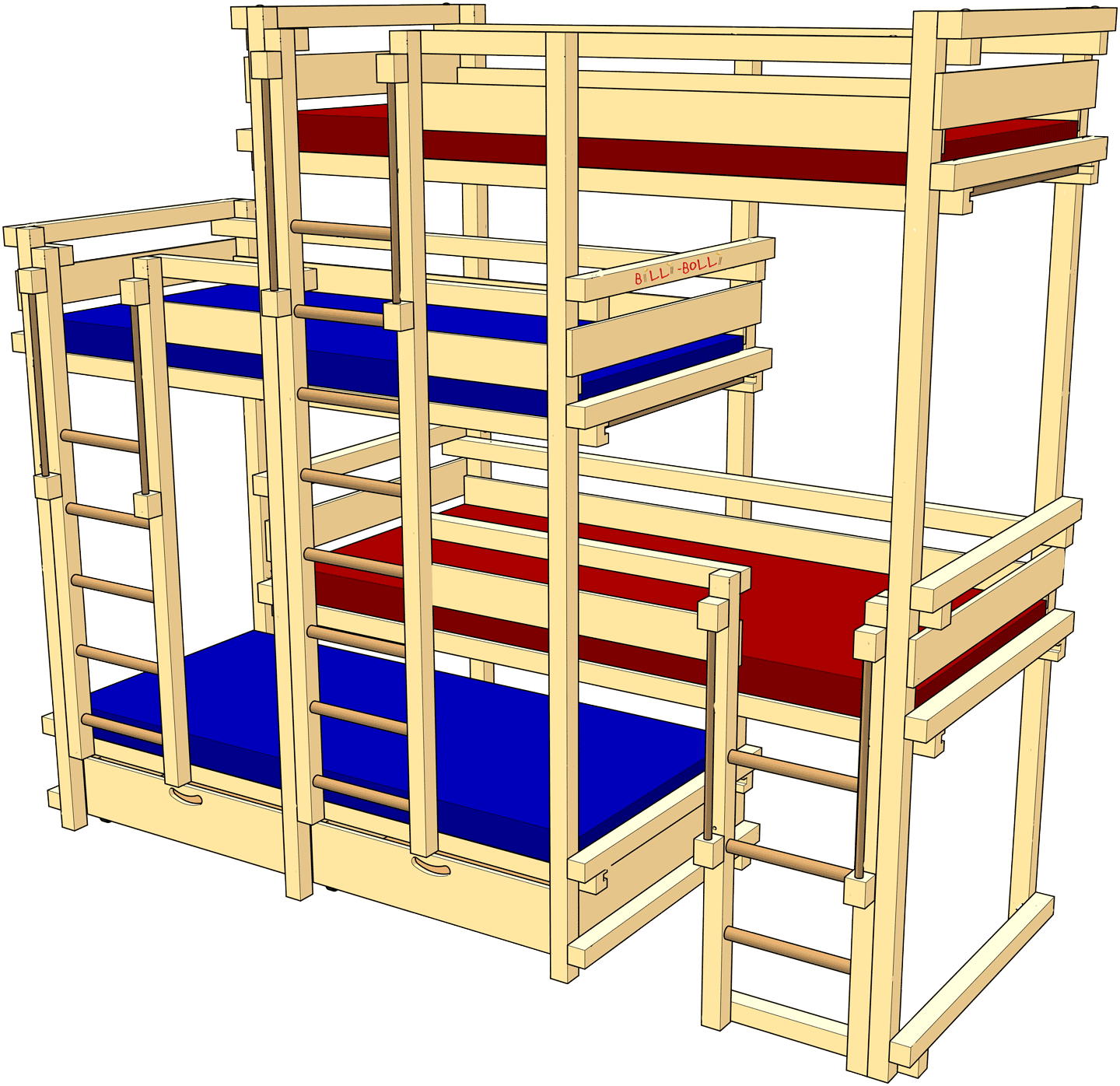 can be assembled mirror-inverted
(click on image)
Make the most out of the available space below the bottom sleeping level by adding optional Bed Drawers: You will gain convenient storage space for toys, bedding or clothes. And with an extra Drawer Bed you can even extend the quadruple bunk bed into a bunk bed for 5 children. The additional pull-out bed also offers an ideal sleeping place for spontaneous overnight guests and is ready in a flash.
This bed is also very popular for small holiday homes to accommodate more guests.
Configure your Bunk Bed Laterally Staggered for Four
External dimensions of the Bunk Bed Laterally Staggered for Four
Width = mattress width + 13.2 cm
Length =
292.9 cm (if mattress is 190 cm in length)
307.9 cm (if mattress is 200 cm in length)
337.9 cm (if mattress is 220 cm in length)
Height = 261 cm
Required ceiling height: approx. 315 cm
Example:
mattress size 90 × 200 cm
⇒ external dimensions of the bed: 103.2 / 307.9 / 261 cm
What you are getting …
highest safety according to DIN EN 747 ⓘ

so much fun thanks to a wide range of accessories ⓘ

wood from sustainable forestry ⓘ

a system developed over 28 years

individual configuration options

personal consultation: +49 8124 / 907 888 0

first-class quality from Germany ⓘ

conversion options with expansion sets ⓘ

7-year warranty on all wooden parts ⓘ

a detailed assembly manual ⓘ

second hand sale option ⓘ

the best value for money
Included in the delivery
Included in the delivery by default:
Not included by default but optionally available are: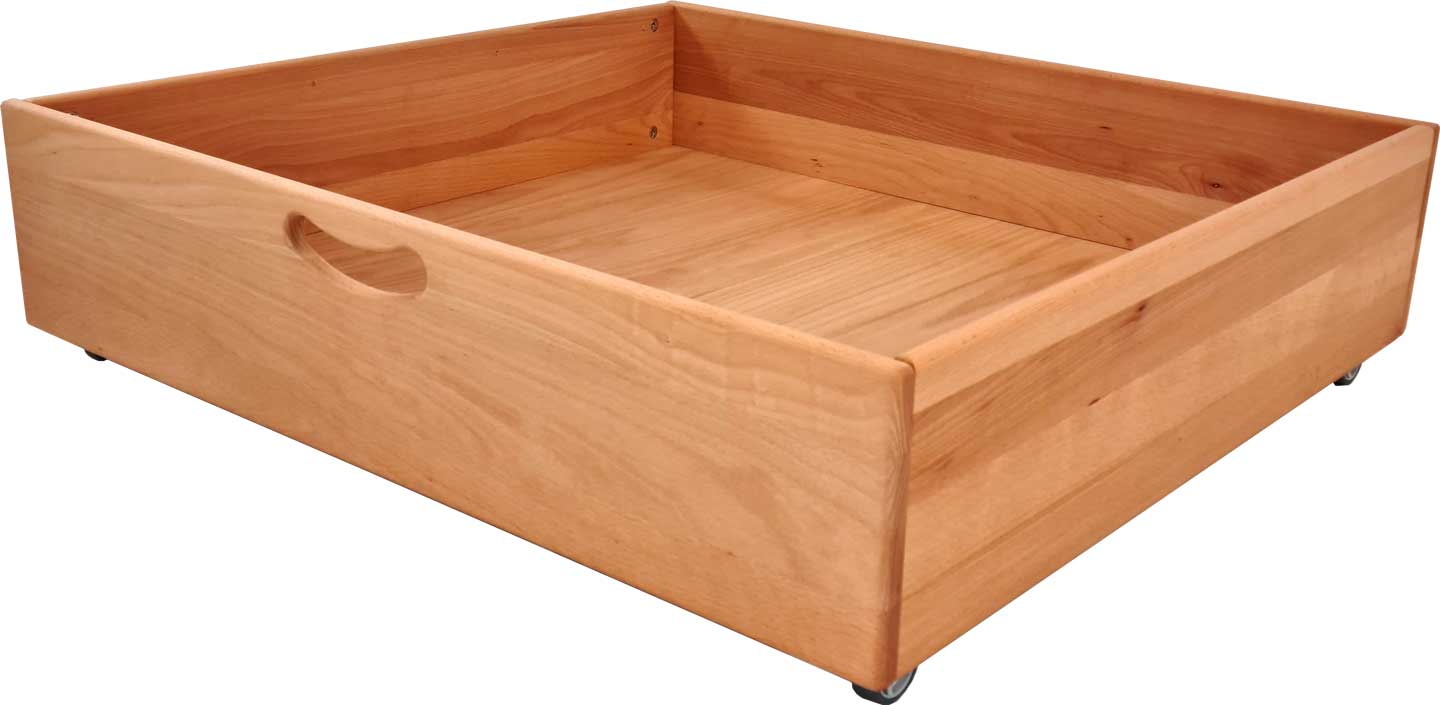 Extra accessories for extra play and security in the Bunk Bed Laterally Staggered for Four
With our accessory and extension elements for the Bunk Bed Laterally Staggered for Four you can easily create the perfect haven for relaxing and playing for each child. Why not browse through our accessory categories:
More kids' beds for several children
The Bunk Bed Laterally Staggered for Four sleeps four people in one room. If the ceiling height of your room is not quite as high or you do not need quite as many areas for sleeping, then the following models may be a great alternative for you: