Extra tall legs
For those who want to sleep even higher, our kids' beds may also be equipped with extra tall legs. You can choose the tall ladder and legs of the Students' Loft Bed or the Skyscraper.
Depending on whether or not a high fall guard ⓘ is required, the sleeping level can then be installed up to assembly height 7 or 8 ⓘ.
Pitched Roof Step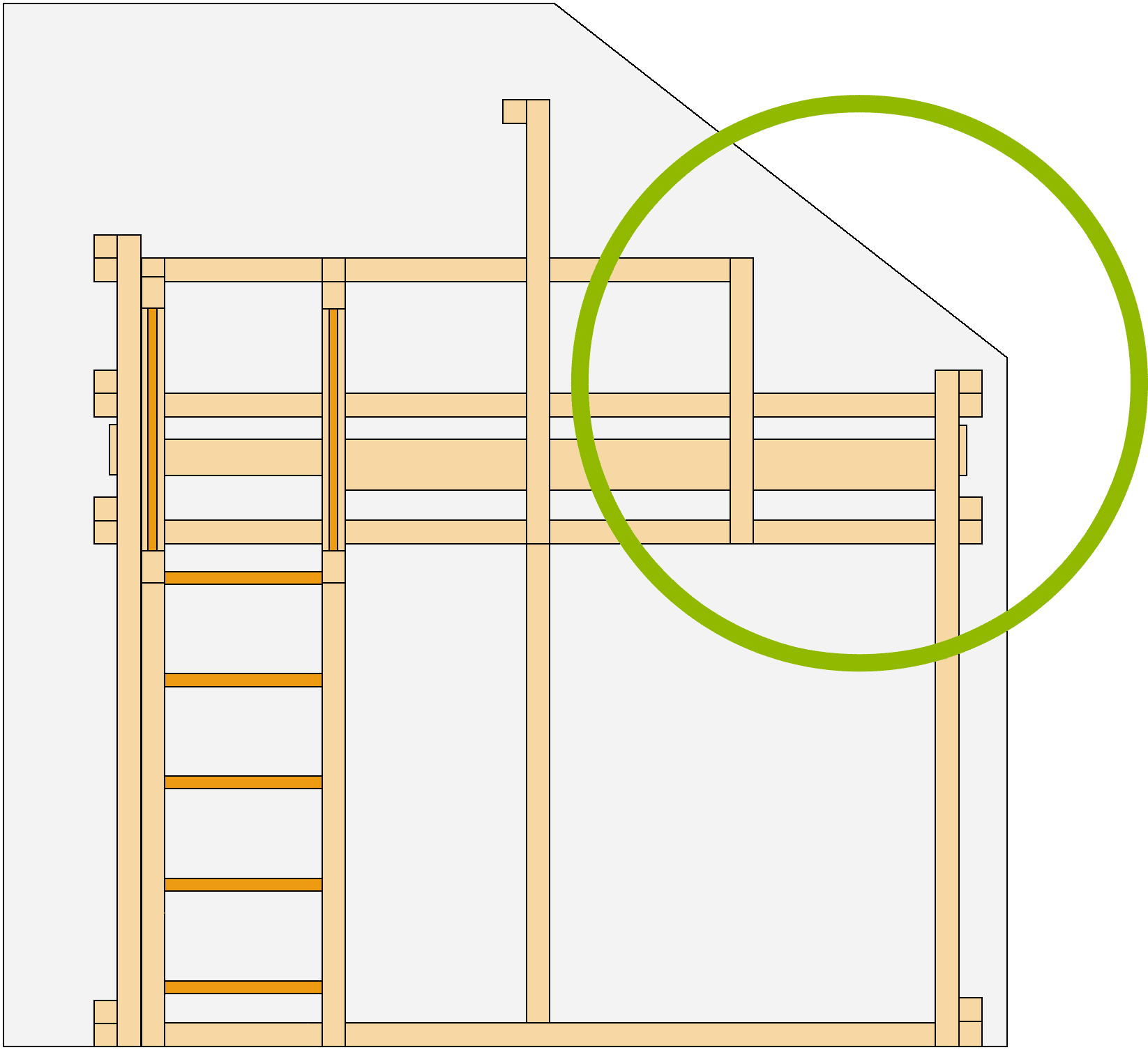 Corner Swing Beam
The swing beam, included by default, ⓘ can be moved from the centre to the corner (independent from the ladder position). This is a practical option, particularly in combination with the Corner Bunk Bed since the rope will swing more freely this way. Please contact us about this.
Swing Beam in Longitudinal Direction
The swing beam ⓘ can also run in the longitudinal direction (independent of the ladder position). This is recommended if space is limited in the room. Please contact us.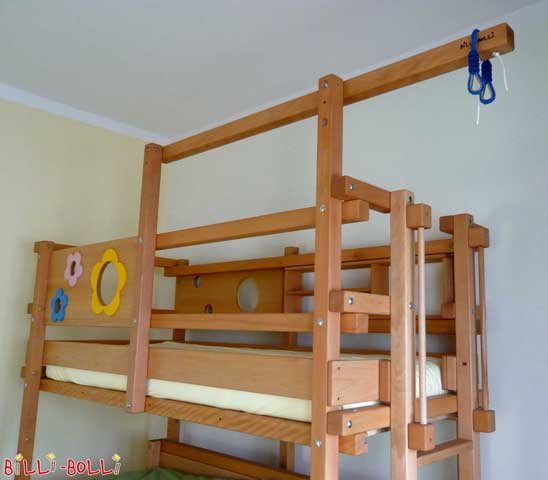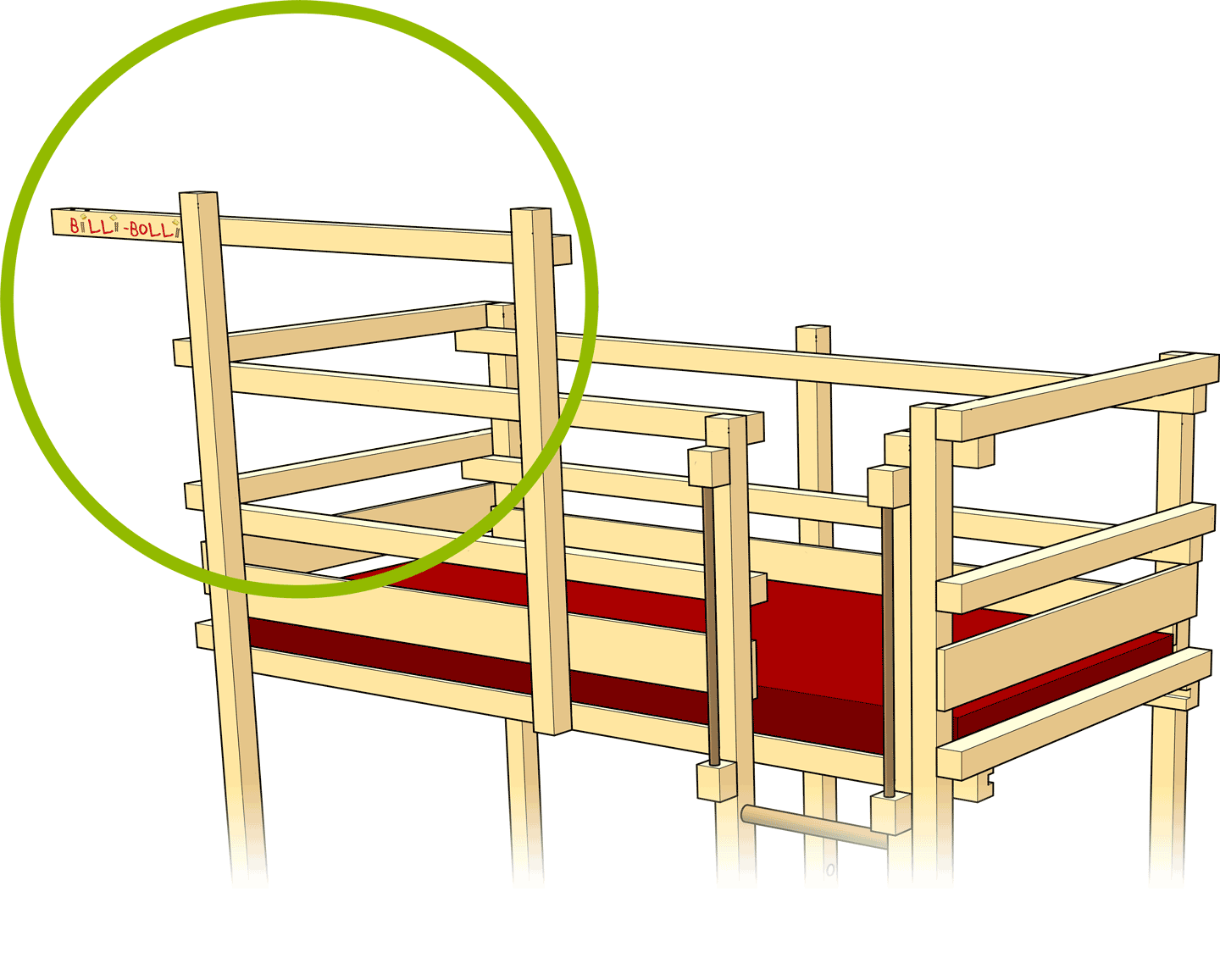 Bed without swing bar (omit swing beams)
All bed models, which have a swing bar as standard, are also available without swing beams. This is useful, for example, if the total height is to be reduced, or if you want to receive exactly one of the GS-certified bed variants (all tested versions have been tested without swing beams (i)). Simply add this option to your bed in the shopping cart.
As an alternative to the possibilities on this page, the rocking beam can also be mounted lower or, depending on the bed model, also in other places. Please contact us.
Flat Rungs
As an alternative to the standard round ladder rungs, flat rungs are also available. The contact area for the feet is larger and especially adults perceive them as more comfortable. The edges are rounded.
Play Floor instead of Slatted Bed Base
If one level is predominantly being used for play and rarely for sleeping, it is recommended to equip this level with a Play Floor. The Play Floor offers a closed surface without any gaps. There is also no need for a slatted bed base or mattress.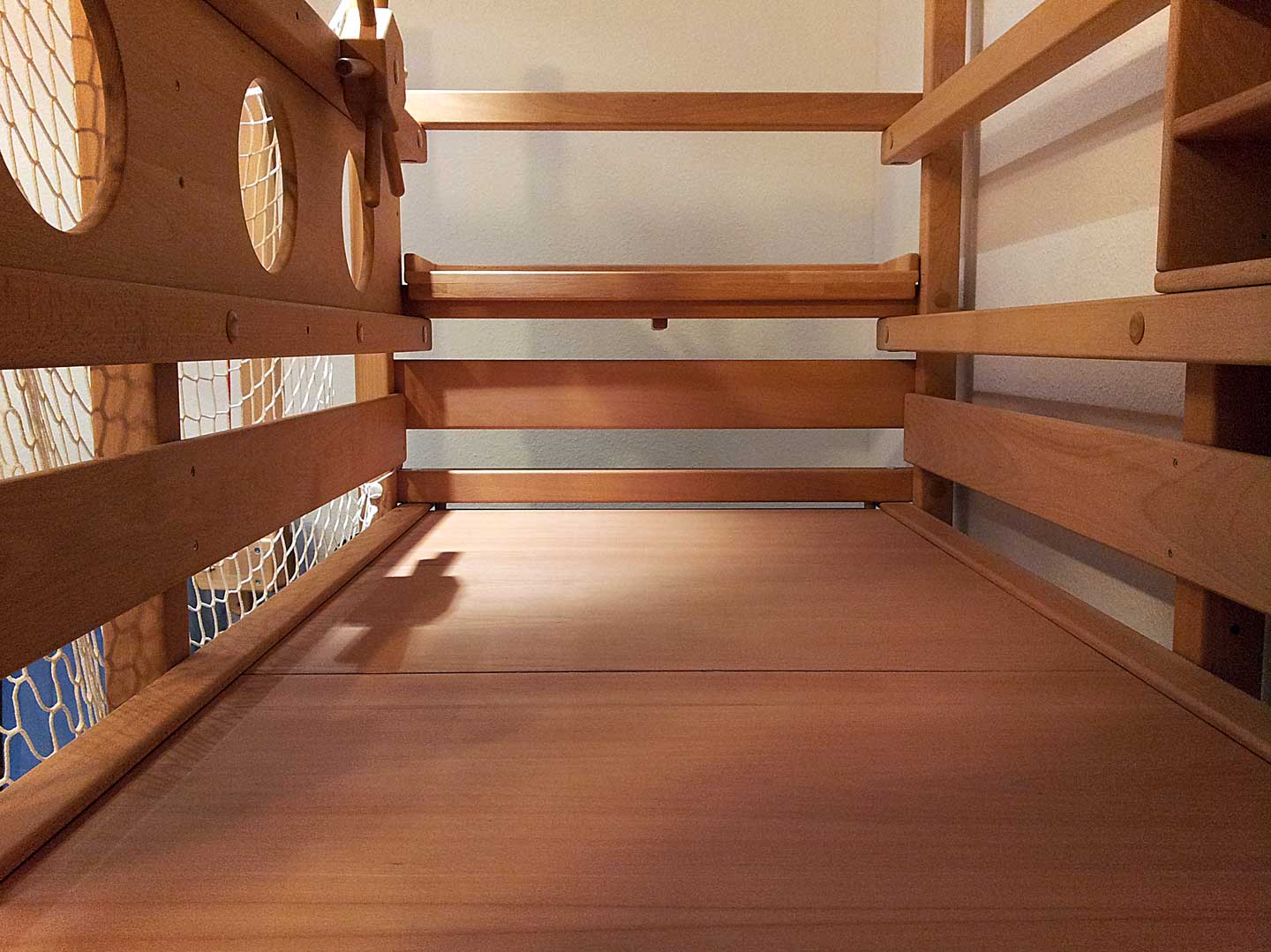 The desired construction is still not included and you need specially adapted children's furniture for your children's room or youth room? Please contact us.
Special requests discussed with Billi-Bolli
If you have arranged special requests with us by phone or e-mail, you can select the price we have mentioned here in order to place them in the shopping cart as a placeholder position and to complete the order online. If necessary, use the annotation field in the 2nd order step to refer to the special requests discussed (e.g. "20 € surcharge for red-blue painted port-eye themed boards as discussed by e-mail on 23.05.").