The bed for couples in the typical Billi-Bolli design and quality.
It is available in various sizes, with or without a slatted bed base. You can also combine it with sleep systems from other manufacturers.
Up to four bed drawers offer plenty of storage space underneath the bed.
from € 884.00
free shipping (DE)
🛠️ Configure parent double bed
Climbing rope free of charge when ordering in September!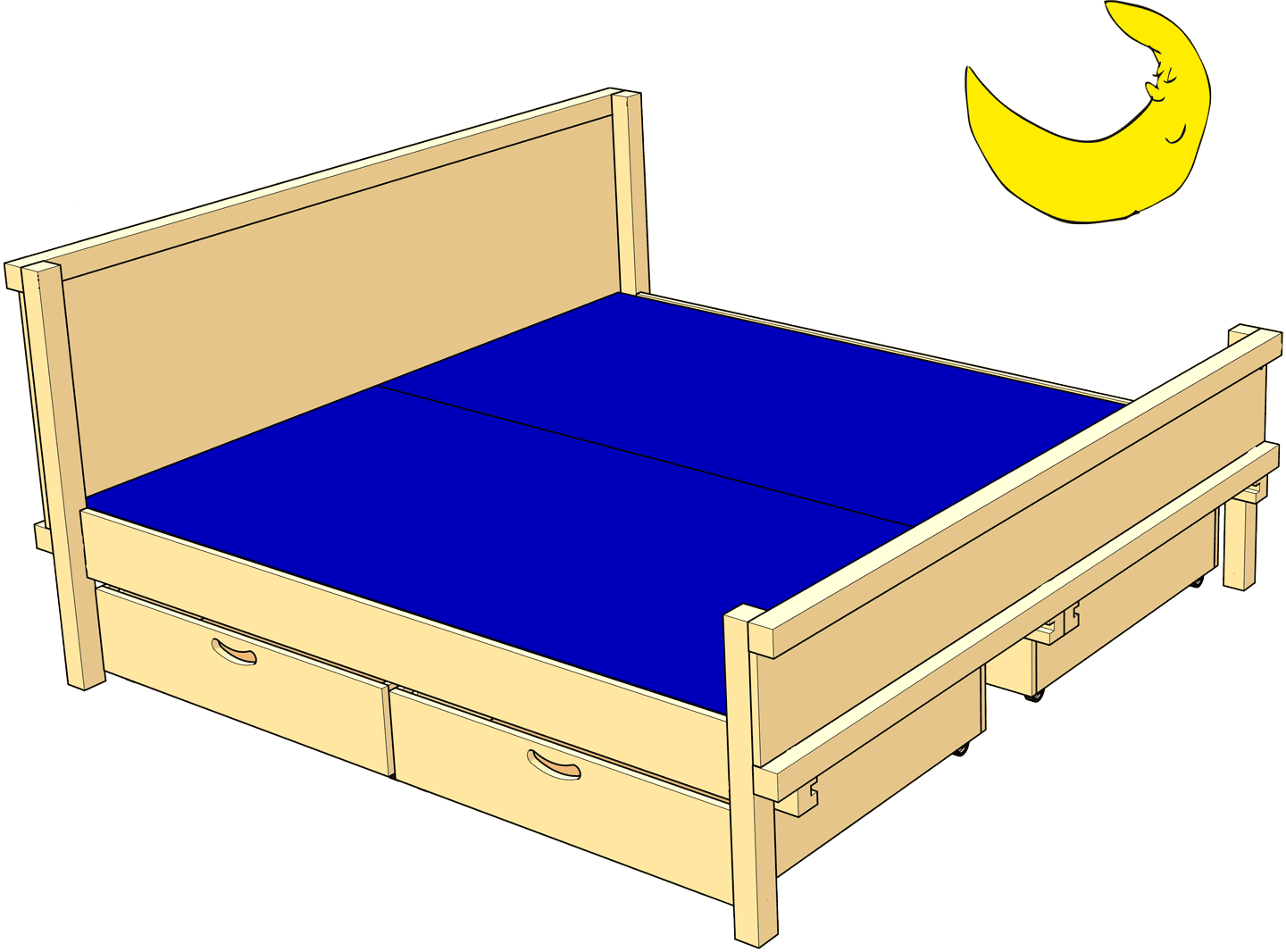 Exterior dimensions of the parent double bed
Width = mattress width + 13.2 cm
Length = mattress length + 11.3 cm
Height = 92.5 cm 98.5 cm (headboard) / 66.0 cm (footboard)
Example:
mattress size 200 × 200 cm
⇒ external dimensions of the bed: 213.2 / 211.3 / 92.5 cm
Configure parent double bed