For all things needed around the bed: Small Bed Shelf, Large Bed Shelf, Bedside Table, Desktop
Small Bed Shelf
The Small Bed Shelf fits between the vertical beams on the wall facing side ⓘ of all the kids' beds. If the mattress is 90 or 100 cm, it can also be attached on the short side ⓘ of the bed underneath a high sleeping level.
Also available with back panel.
Large Bed Shelf
High shelves, which are independent of the bed in the children's room, can be found under Wardrobes and Shelves.
Bedside Table
Storage space for the upper sleeping level. The table is mounted to the upper sleeping level. The raised edge keeps things from falling down.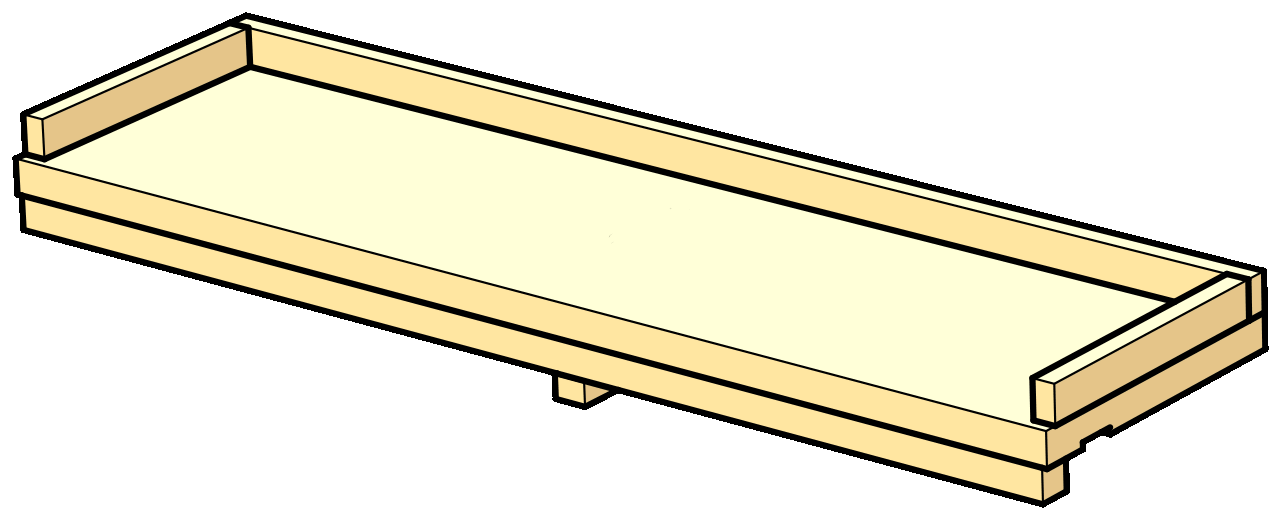 Width: 90.8 cm
Depth: 24.5 cm
Edge height: 3 cm
Desktop
Can be integrated with the Loft Bed from assembly height 6 ⓘand above, with the Youth Loft Bed and the Students' Loft Bed.
Width: runs over the entire length of the bed
Depth: 60 cm
Can be mounted in the following heights: 68.7 cm / 71.2 cm / 73.7 cm / 76.2 cm / 78.7 cm